Bangabandhu Asian Zone-3.2 Chess Championships 
IM Fahad takes the lead, GM Niaz withdraws from competition 
International Master (IM) Fahad Rahman took the lead in the open section of the Bangabandhu Asian Zone-3.2 Chess Championships at the close of the seventh round of matches at the Dilkusha Hall of Hotel Purbani International in Dhaka on Monday. 
Fahad secured six points after beating Sri Lankan Fide Master (FM) Liyanage Ranindu Dilshan in 40 moves. 
Meanwhile, Grand Master (GM) Niaz Murshed pulled out from the championship after losing to FM Sheikh Nasir Hossain in the fifth round held on Saturday. The 56-year-old's withdrawal from the championship was later learned to be due to his poor performance in the championship coupled with illness. Before his loss in the fifth round, he came out second best against FM Rupesh Jaswal.
GM Enamul Hossain and FM Tahsin Tajwar Zia were jointly in the second position with 5.5 points each after Enamul drew against GM Ziaur Rahman and Tajwar beat FM Subrota Bishwas in the seventh round.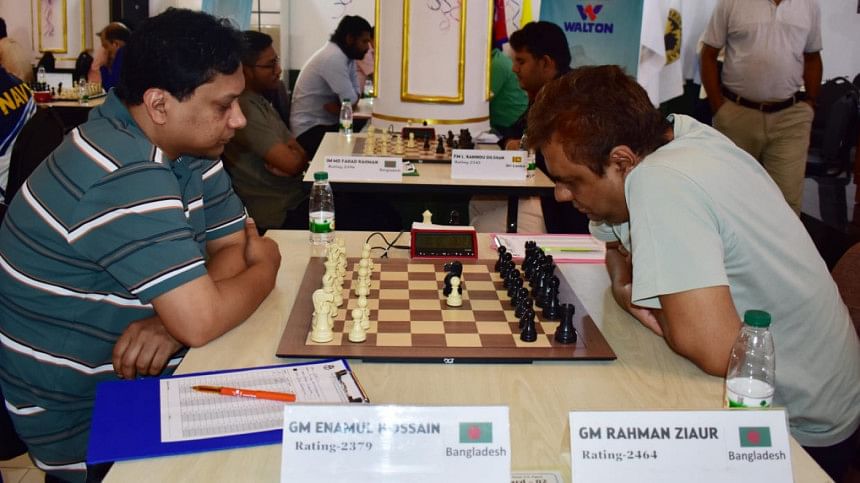 Five players - GM Ziaur Rahman, IM Mohammad Minhaz Uddin, FM Sheikh Nasir Ahmed, CM Manon Reja Neer, CM Md Sharif Hossain & FM Liyanage Ranindu Dilshan of Sri Lanka - shared the third position with five points each.
In the women's section, Woman Candidate Master (WCM) Jannatul Ferdous led with six points from seven games, with a victory against WCM Walijah in 68 moves in the seventh match.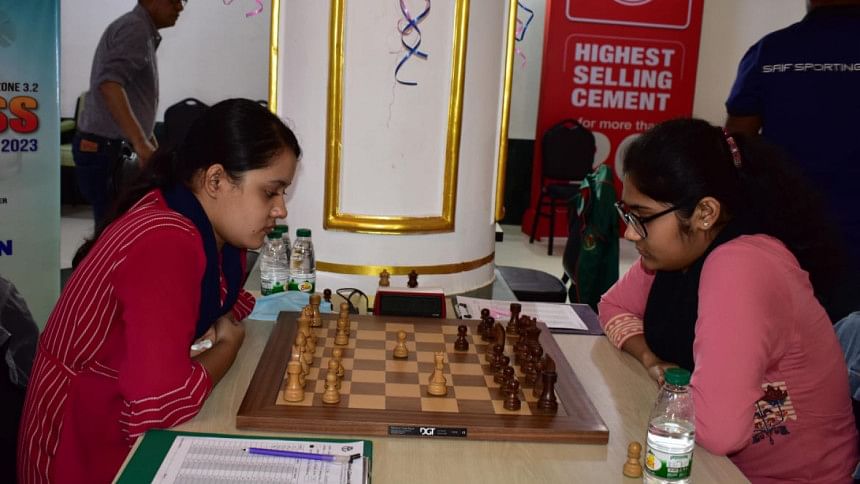 WFM Noshin Anjum and Wadifa Ahmed were jointly in  second position with five points each.  Noshin beat WFM Nazarana Khan Eva, while Wadifa beat WFM Sujana Lohani of Nepal.
Woman Fide Master (WFM) Eva, Kazi Zarin Tasnim and WCM Sanudul KM Dahamdi were jointly in third with 4.5 points each.