Asian Zonal Chess Championships
Bangladesh hoping for norms, titles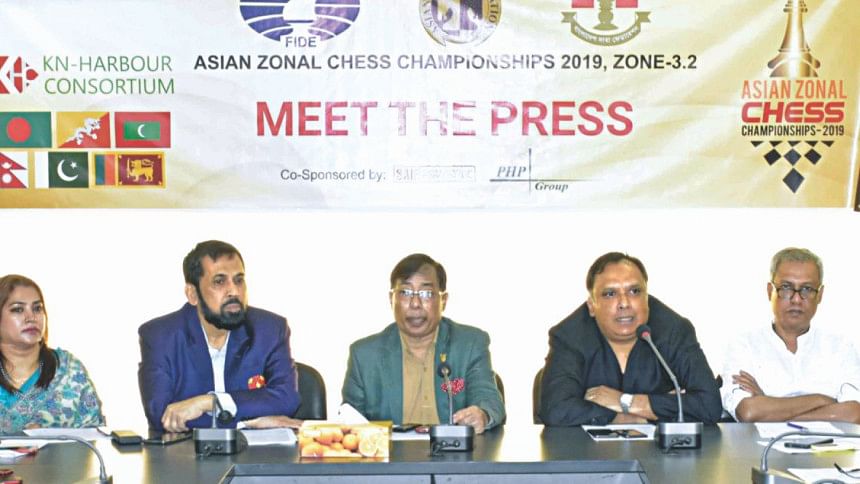 Bangladesh will hope its chess players will earn some norms and IM titles when the Asian Zonal Chess Championships (Zone 3.2) gets underway at the Engineers' Institute in Dhaka tomorrow.
The winners and top finishers in both open section and women's section have always come from Bangladesh since India split from this zone in 2011, with the six other countries of South Asia fighting it out for the top places. The winners in each section get automatic qualification spot in the men's world cup and the women's world championship.
This time 80 top Bangladeshi chess players including five grandmasters are expected to participate alongside at least seven chess players from the neighbouring countries. Last year, GM Abdullah Al Rakib and WIM Rani Hamid won the title and sealed spots for the world events.
Since the qualification for those world event is all but assured, the organisers are hoping that an unheralded chess player wins the event so that they can get a much-coveted IM title. If someone without a GM or IM norm wins the championship in either section, he or she will earn the IM title. The second and third place finishers will earn IM norms.
"Hosting these events gives opportunity to chess players to earn norms and titles. When these qualifying events are held abroad, very few players go because of the expenses involved. So this event will give a chance to maximum number of local players to earn norms and also fight for the title," Bangladesh Chess Federation's (BCF) general secretary Syed Shahab Uddin Shamim told reporters at a press conference held at the NSC auditorium in this regard yesterday.
"This time the champion in open section will qualify for the Men's World Cup in Russia in September this year while the champion in women's section will qualify for next year's World Women's Championship," Shamim added.
A total of 8000 US dollars have been earmarked as prize money for this championship, with the men's champion slated to receive 1500 US dollars and women's champion slated to receive 1000 US dollars.
The press conference was attended, among others, by sponsors KN- Harbour Consortium's director Ekhlasur Rahman, BCF vice-president KM Shahidullah, and BCF's chief arbiter Harunur Rashid.