Bangladesh lose big against Malaysia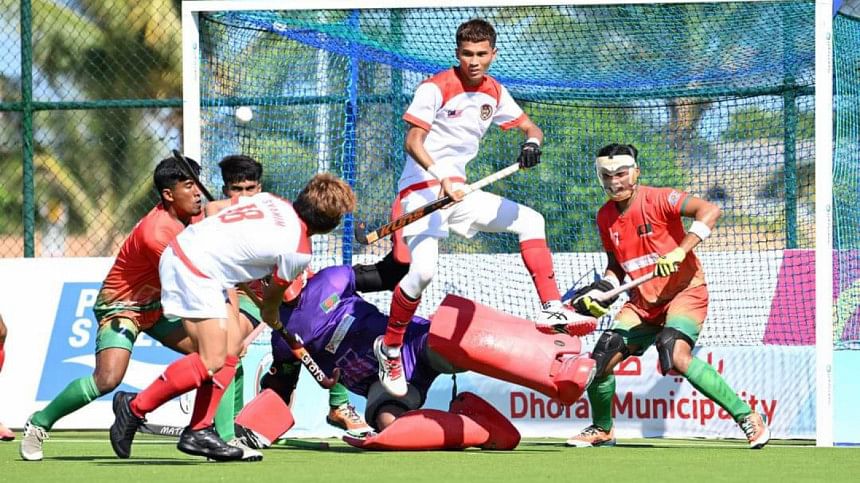 On the back of a 2-0 win over Oman, Bangladesh U-21 hockey team failed to carry the momentum in their second match as they suffered a 5-1 defeat to favourites Malaysia in a Pool B encounter of the AHF Junior Asia Cup in Salalah, Oman, today.
Malaysia, who beat Bangladesh 8-0 during the 2015 edition, converted four goals from penalty after opening the account in the eighth minute through an open play and, within a span of two minutes, had widened the margin further with two converted penalties by the 15th minute.
After resumption, Bangladesh had something to celebrate with Abduallah converting a penalty in the 37th minute. Malaysia, however, did not allow Bangladesh to stage a turnaround as they struck two more goals in the third and fourth quarters and left the field with two wins in as many games.