Asian Games official suffers leg fracture after being hit by hammer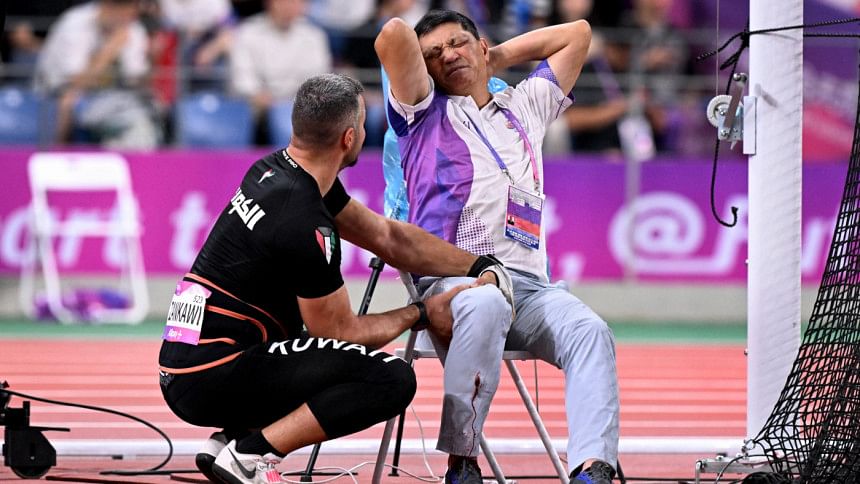 An athletics official suffered a broken leg at the Asian Games in Hangzhou after being hit by a hammer hurled during competition by Kuwait's Ali Zankawi.
The man was sitting on a chair outside the throwing circle when Zankawi aborted his attempt on Saturday evening, with his hammer hitting the protective netting.
But rather than stopping, the metal ball that weighs over 7kg (15 pounds) slammed into the technical official's right leg.
Pictures showed the man in agony as Zankawi rushed to help him.
He was stretchered out of the arena and received emergency treatment on site, before being taken to hospital.
The 62-year-old was "in a stable condition with surgery planned" for a fractured right fibula, Chinese state media said.
Veteran Zankawi, a silver-medallist at the 2006 Asian Games in Doha, finished eighth behind Chinese winner Wang Qi.