In Mashrafe we trust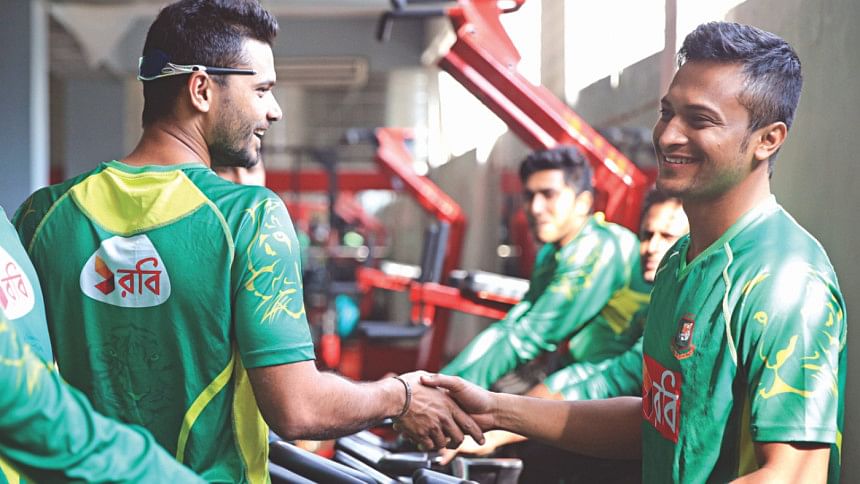 Last year was the best Bangladesh have had in ODI cricket. It won't be exaggerating to say that they are a force at home now. That's how the rise of a cricketing nation progresses: first, you make your home a fortress and then gradually improve to become a force while travelling overseas.
Their T20 numbers, however, still look quite average. So much so that they have to play the qualifying round of the World T20 to get into the main draw.
But now their performance in the Asia Cup has made people sit up and take notice and made them favourites to make it to Group A.
Strength
The captain is as good as his team, but often the team is as good as the captain allows it to be. In the last 12-odd months, Bangladesh have seen a surge in their fortunes, and while most will rightly credit it to the young crop of fast bowlers, Mashrafe Mortaza's contribution needs to be mentioned in the same breath.
Unlike football, for instance, cricket is a sport in which the captain has a huge role to play. Mortaza has been exceptional in handling his resources, especially his bowling, and he understands the flow of the game better than many other more accomplished captains.
Read more: Tigers' test of professionalism today
In recent games we have seen him not bowl Mustafizur Rahman more than one over in the Powerplay overs, holding him back for later. This makes sense because Bangladesh don't really have quality death bowlers, and secondly, Mustafizur is at his best when the ball gets old on a slightly used pitch.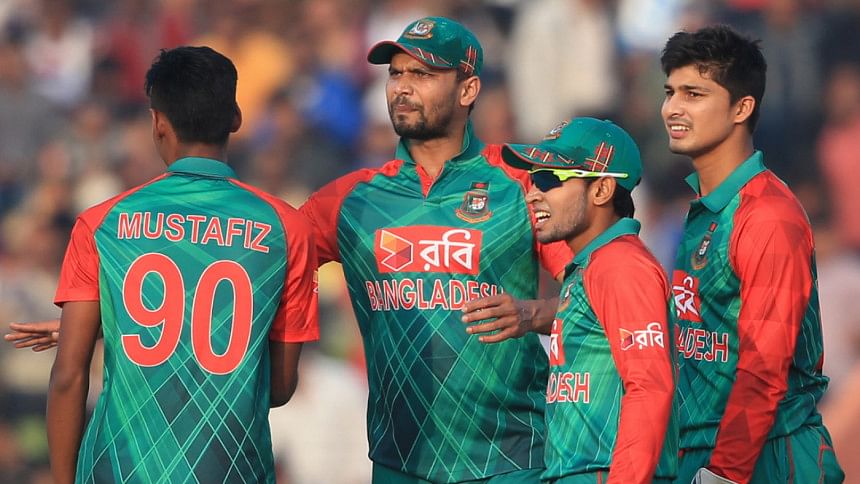 But if Mortaza was looking to get a wicket at the top, he would keep Mustafizur on for longer in his first spell. That speaks of his flexibility.
Mortaza comes across as someone with a clear vision when it comes to setting fields. He starts without a deep third man if Al-Amin Hossain is bowling to a left-hander, for instance, but gives him the cushion of deep point.
Amin isn't someone who bowls short, so it's unlikely the batsman will go over the third-man area; for square-drives, Mortaza has a man on the fence. Later in the innings he keeps fine leg and square leg inside the circle, with a clear mandate to the bowler to bowl wide yorkers.
Read more: Mustafizur in doubt for Netherlands match
Getting hit in a T20 game is a certainty, so the trick is to dictate what areas you get hit in. Mortaza is acutely aware of match situations and doesn't think twice before deploying a fielder or two in catching positions, and having more than the mandatory four inside the circle.
He also has the tendency to make "shock" changes that, at times, throw batsmen off their plans. Bringing in Mahmudullah against Suresh Raina and Shakib al-Hasan against Tillakaratne Dilshan were examples of such moves in the Asia Cup.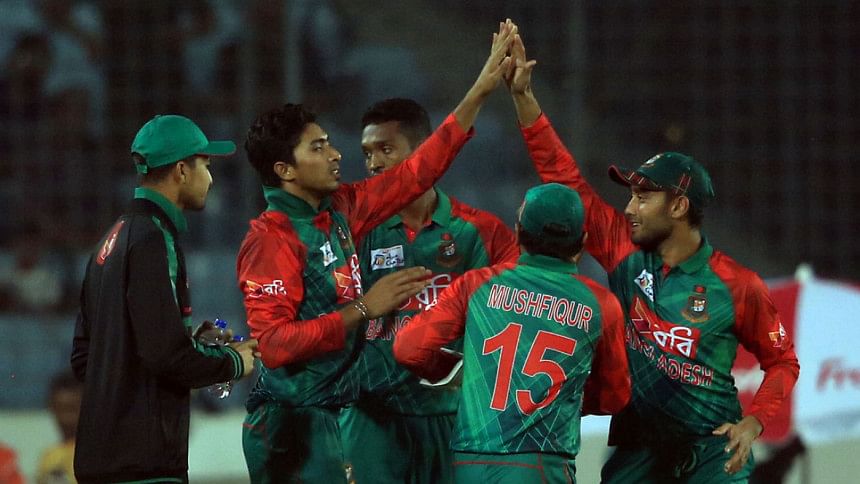 Weakness
One of the problems with Bangladesh cricket is to do with the team culture that has been built over the years. Mediocrity is not only accepted, it is rewarded in Bangladesh cricket.
Nothing else can explain why some players stay in the team for years despite middling numbers. Once that kind of culture is deeply embedded, no one takes the responsibility of being the standout performer, for failure doesn't have long-term repercussions.
Some would say that it's a reflection of the lack of options outside the team, but that doesn't hold true any longer.
We've seen many talented young players represent Bangladesh, but unfortunately none of the senior players are setting the right example of how it's done, especially in the batting.
They do have people who can bat and score runs but they don't have the kind of match-winners that you need in T20 matches. The average strike rate of their top six is at or under 120, and that's simply not enough.
Read more: Mustafizur's first overseas tour
X-factor
Mahmadullah could be the man to watch. While his T20 numbers aren't all that exciting, his current form surely is. He's one of the rare Bangladesh batsmen who can start strongly even after the ball gets old, and has the ability to hit the long ball against both fast bowlers and spinners.
The key to his success will be the number at which he bats. Currently he's pencilled in to bat at six, which in my opinion is at least two spots too low. He should be either batting ahead or between both Mushfiqur Rahim and Shakib.