Mahrez, Alli win PFA awards
Leicester City midfielder Riyad Mahrez was honoured as the PFA Player of the Year, while Tottenham Hotspur midfielder Dele Alli saw off stiff opposition to clinch the PFA Young Player of the Year award.
Mahrez's teammate, Jamie Vardy, was also recognised after he broke Rudd Van Nistelrooy's record for scoring in the most consecutive English Premier League games.
In an interview during the event, Mahrez was beaming, saying: "I'm feeling really good. I'm really grateful to receive this award. It's a pleasure.
"If the players voted for me, then it's because they've seen that I have been great this year. It's really also a credit to the team, without the team, I wouldn't have had this [the award].
When the Algerian learnt that he was the first African to win the award, he was shell-shocked for a while, before finally being able to speak.
"I didn't know [that I was the first African to win]. You [the English Premier League] have had so many big African players. Hasn't Drogba ever won it? Or Yaya," an incredulous Mahrez said. 
"Well then it's a big pleasure to be the first African player to have won it. I'm not the best, but I'm the first so I'm very happy," he said with a wry smile.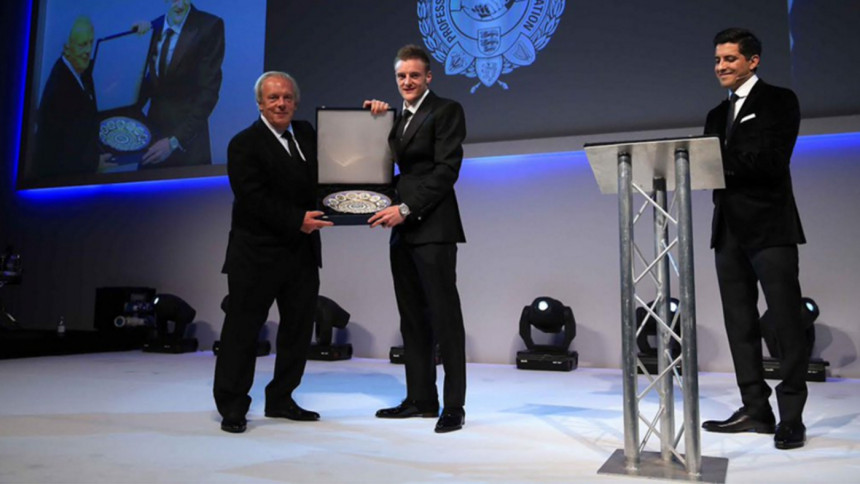 Next up was Jamie Vardy, who said he was 'over the moon' with what he had accomplished.
"I'm over the moon. It's an honour to get an award like this so obviously I'm ecstatic. But it wouldn't be possible without the team.
When asked whether he thought about if he would be able to break the record or not, Vardy said, "You try not to think about it and hope that a chance or two might come your way. Luckily the first chance I got I managed to put away and break the record."
Vardy was then asked a difficult question: Which of his 22 Premier League goals was his favourite.
"The Liverpool one, just because I'd been looking at the keeper throughout the game and I saw him off his life. So to get him when he was off the line, and loop the ball over him, it was quite thrilling," Vardy replied without missing a beat.
Vardy also said that 'nothing' had changed in Leicester City from last season, only that the team had gotten used to the pressures of the Premier League.
"Nothing [has changed]. We just needed a bit of time to get used to it, to adapt to the Premiership. Luckily we started performing at the right time last season and stayed up and we've just carried on doing exactly what we did towards the end."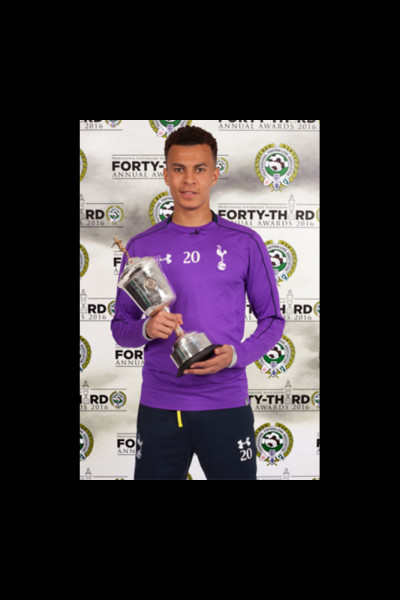 Young Player of the Year Dele Alli was absent from the ceremony as Tottenham gear up to play West Bromwich Albion later today, but he had a video message for the audience.
"I'm sorry that I can't be here today. As you know, we have a big game tomorrow. Thank you to everyone that voted for me to win this prestigious award. And thanks to my friends and my family and all the staff here at Tottenham," Alli said. 
Meanwhile, Ryan Giggs was honoured with the PFA Merit Award.