Karolina vows to keep attacking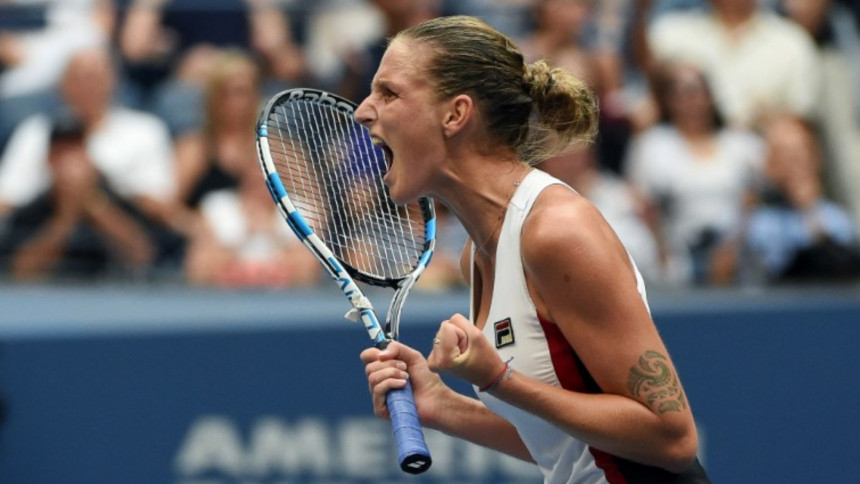 Karolina Pliskova vowed not to turn her back on her all-or-nothing game despite it falling short in her three-set defeat to Angelique Kerber in Saturday's US Open final.
The 24-year-old Czech lost 6-3, 4-6, 6-4 to the new world number one but she came tantalisingly close to a maiden Grand Slam win when she led 3-1 with a break in the decider.
In the end, her 47 unforced errors -- a consequence of her big-hitting approach -- proved her undoing.
"You have the pressure that she's going to ace you four times in a game, but you still have to be aggressive and hit winners, otherwise I cannot be the one who is running with her," said Pliskova.
"I cannot play 30 times across the net. It's gonna just kill me. I just have to go for my shots."
Pliskova had defeated both Serena and Venus Williams to reach the final.
But Kerber proved too steady an obstacle -- in the first set, the 28-year-old committed just three unforced errors.
Pliskova said that the fact Kerber is left-handed was also a key factor in the way the final played out.
It's a style that she found hard to counter even though her twin sister Kristyna, a fellow player on the tour, is also left-handed.
"I didn't play a lefty girl in this tournament. She's always serving to the backhand. You cannot do much from it. Then she has the whole court open," said Pliskova. "There aren't many left-handed girls in the top 100, so there is no time where you can practice against a lefty. It's always tough to play them."