'Couldn't sleep for three nights'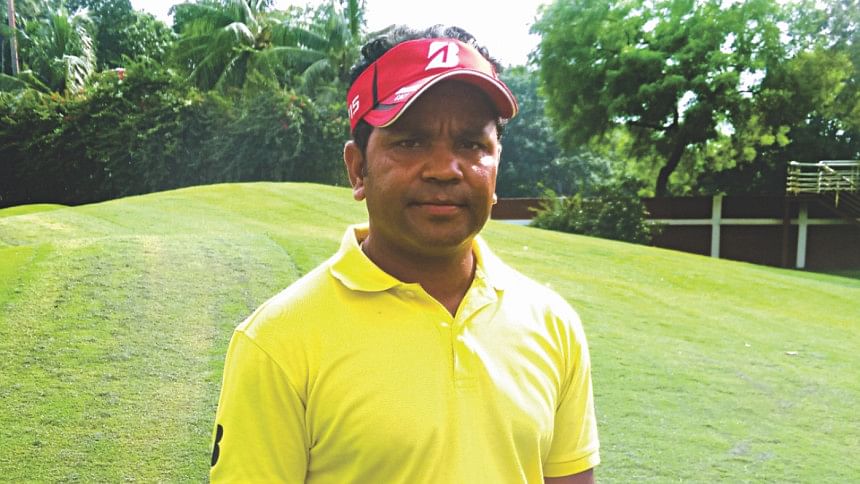 He went close to creating history by winning the Mauritius Open on the European Tour before relinquishing his pole position because of one bad shot. Even so, he stands on the cusp of being the first Bangladeshi to directly qualify for the Olympics. Unarguably the country's most elite sportsman, golfer Siddikur Rahman talks to Atique Anam of The Daily Star, about the Mauritius miss, his Olympic chances and much more. 
The Daily Star (TDS): How difficult is it to accept the fact that you went so close to winning a first ever European Tour title [Mauritius Open], yet had to be content with a second-place finish?
Siddikur Rahman (SR): To be honest, it hurt a lot at that time. I didn't even think at that point [till the 15th hole on the final day] that I would lose. Maybe the excitement made me a bit too overconfident. I couldn't sleep for three consecutive nights after that -- the Sunday night in Mauritius, then the next night in Mumbai and the following night in Miami.
TDS: But your career-best finish in a European Tour event must be an achievement in itself?
SR: Yes. I see it as an experience. For starters, I didn't even expect to finish second in such a big event. My target was to finish in the top 10 so that I could get back into Olympic reckoning. So I shouldn't be disappointed at all.
If I had made the same mistake [the false tee-shot on the 16th hole] on the first day, no one might have taken notice. And no one probably talks about the improbable birdies I made earlier. The irony is that was the only bad shot I played and that probably cost me the title.
TDS: Well since you played so well for the first three days and up to the 15th hole on the last day, the failure is harder to digest.
SR: These things, or even worse things, happen to even the best golfers in the world. You have to accept it. You will also have to see how well the guy [eventual winner Jeunghun Wang] played in those closing stages. The birdies that he made from positions that he had found himself in were exceptional. He deserved it.
TDS: If you were given a chance to take that tee-shot again now, would you do things differently?
SR: I would definitely make a birdie or at least a par there. In fact if my caddie takes the shot, even he would make at least a par there. This is about pressure of the moment; some people can handle it better than others.
TDS: Coming to your overall form, once you used to be the most consistent player on the Asian Tour and would have made top-10 finishes in most events. But you must admit you are not in the same comfort zone right now. This was your first top-10 finish this year. How would you analyse the drop in form?
SR: It is only because I have been injured [back injury]. My doctor says you should appreciate the fact that you are still playing golf after such an injury. And I shouldn't have any grumbles after the fact that with such an injury, I am earning crores each year.
TDS: But comparing with some of your contemporaries like Gaganjeet Bhullar or Anirban Lahiri, how would you analyse your performance, considering Bhullar has already won five Asian Tour titles while Lahiri has become one of the top golfers in the world?
SR: The difference is in the distance of the drives covered. In those golf courses, you only get to the fairway once you clear 270 yards while we get on the fairway by clearing only 150 yards on average. The first thing I'm doing is getting rid of the injury and then I will move to gain better fitness. Otherwise my short game and accuracy is better than even many PGA Tour golfers.
TDS: Coming back to the Mauritius Open, what privileges would a European title have earned you?
SR: I would've earned a card for the rest of this season and the whole of the next. However, despite finishing second, I have made a massive leap in world rankings, made it back to the Olympics eligibility list and made it into the top 10 in the Asian Tour Order of Merit. Besides, I will be getting a few more opportunities. I've already gotten an invitation for a European Tour event in Austria next month. Then there is one on the Japan Tour and two Asian Tour events.
TDS: So you've got quite a few events to solidify your Olympic chances before the cut-off date of July 11.
SR: Yes. If I could finish in top 16 in these events, that would earn me some world ranking points, which will push me higher in Olympic standings.
TDS: How confident are you about making it to the Olympics?
SR: I think I am in a comfortable zone. There is no risk of missing out. Unless those who are behind me do something exceptional, I will be in the Olympics.
TDS: You might know the fact that no Bangladeshi athlete has ever qualified for the Olympics on his own rights, instead participating through wild cards. You could be the first Bangladeshi to qualify for the Olympics. How do you feel about it?
SR: I feel proud and I think it would be a really big achievement for me and for Bangladesh and for the country's golf if I can qualify.