Gayle compares himself to Zlatan, Ronaldo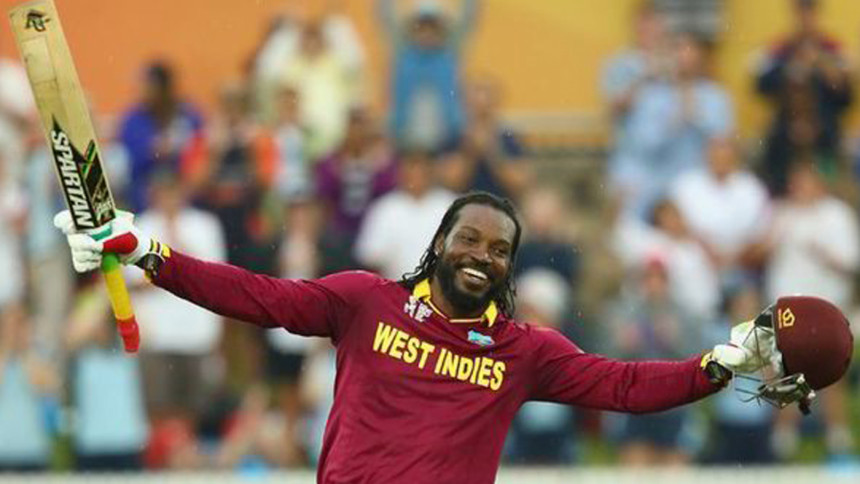 West Indian firebrand Chris Gayle has likened himself to football superstars Zlatan Ibrahimovic and Ronaldo in his recently-released autobiography, 'Six Machine: I Don't Like Cricket, I Love It'.
Gayle has many records to his name, while also being part of some of cricket's most elite clubs. He was the first batsman to score a ton in each of the international game's three formats, while also being one of only four men to have struck two triple-centuries in Test cricket.
He also holds the highest score in the Indian Premier League -- 175 not out -- among other milestones.
"If Zlatan were a cricketer, it's the sort of thing he would be trying. Except the whole point about these sort of crazy deeds is that there's no trying involved -- it just comes naturally. It's your personality coming through in what you do. I don't hunt these records. It might work for other people, but it would never work for me," Gayle wrote.
"It comes down to confidence. Confidence enables you to relax and let the unconscious mind get to work. Confidence enables you to flourish under the sort of expectation and pressure that would see others sink back into safety first.
"Confidence comes from hard work and dedication. There's Zlatan, and then there's Ronaldo. He believes he is the best, even when people doubt him or favour Leo Messi for the big awards. It doesn't stop him. Within himself he knows he's the best, and he always keeps driving. He doesn't care what they say about him. He works hard. And I fit into his style too."