Gatlin, Gay expect Bolt to be ready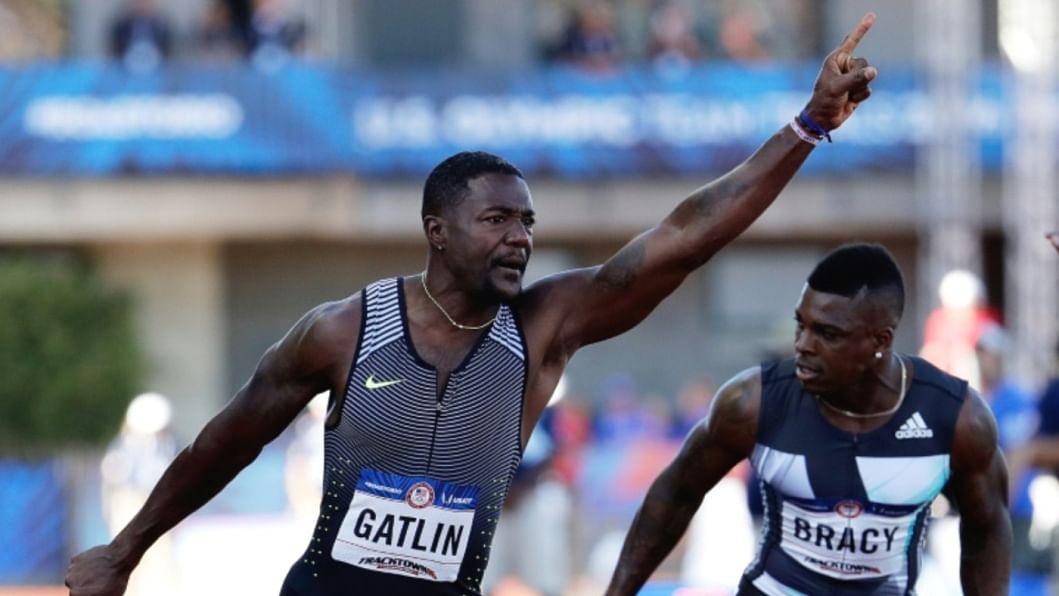 Justin Gatlin fully expects ailing world record holder Usain Bolt to be ready for another 100 metres showdown at the Rio Olympics.
"We're going to see his face in Rio one way or another," American world silver medallist Gatlin said at the U.S. Olympic trials on Saturday.
"Crazy stuff always happens in an Olympic year," said Gatlin, who narrowly lost to Bolt in the 2015 world championships 100m.
"The mystery of the Olympics is in the air. It is full of dreams and sometimes dreams don't come true. But come on, man, he's Usain."
Six-times Olympic champion Bolt pulled out of the Jamaican trials on Friday just before the 100m final with a hamstring injury.
He said he expected to be in form by the Games.
"It's a tradition," former U.S. world champion Tyson Gay said of Bolt bouncing back from previous injuries. "2012, last year ... I know he is going to come back strong."
Both Gatlin and fellow sprinter Mike Rodgers pointed out that while Jamaican officials give injured athletes free passes through their trials if they can prove fitness later, there are no exceptions for Americans. That upset Rodgers.
"I feel like it is a cop-out," the American said of Bolt's withdrawal. "He should run like anybody else. But at the end of the day, he's Bolt. "He's the Olympic champ, the world champ. Until somebody beats him or somebody puts him in his place, he can continue to do what he wants to. He's the man."