Strike possible as US women fight for equality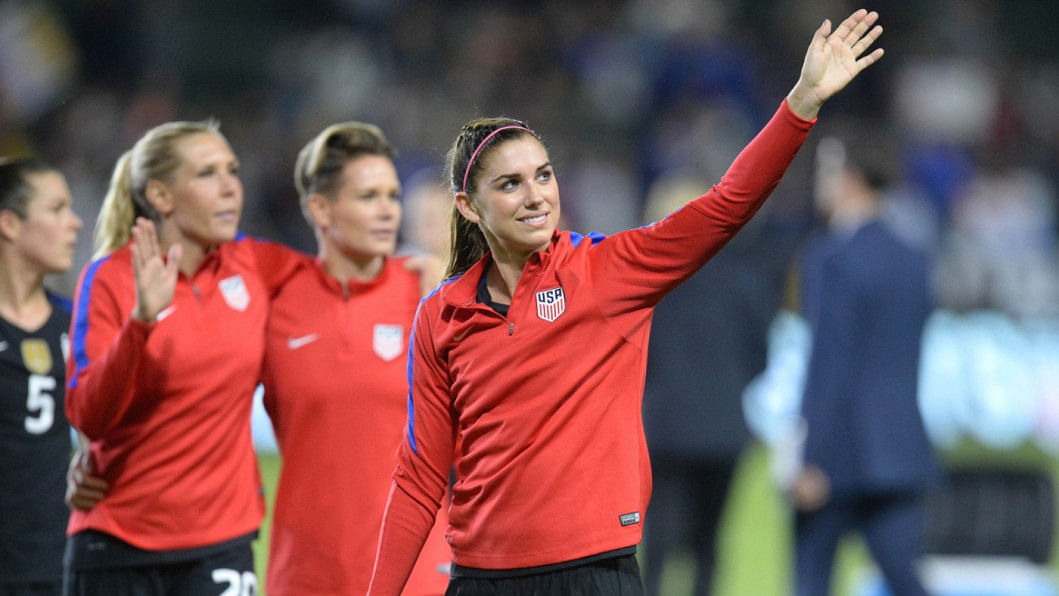 Members of the reigning Women's World Cup champion United States national team vow to push their case for equal pay to the US men's team as far as it takes.
Speaking to CBS in an interview broadcast Sunday on "60 Minutes," star striker Carli Lloyd and teammates Becky Sauerbrunn, Morgan Brian and Christen Press warned a strike was possible without changes from US Soccer, whose contract with the players expires at the end of the year.
"It would be a discussion that we would have to have," US captain and defender Sauerbrunn said.
Lloyd scored a hat trick in last year's Women's World Cup final at Vancouver to spark a 5-2 US triumph over Japan. She said the US fight was important to women around the world and beyond football or sports.
"This is history-making what we're doing, what we're fighting for," Lloyd said. "It not only resonates with this team and with generations to come, but it's global as well."
Asked how far they were willing to carry the fight for equal support from US Soccer, Lloyd said: "Until we get what we want."
The Americans also won the Women's World Cup in 1991 and on home soil in 1999.
US women had also captured four gold medals and a silver at the Olympics until this year at Rio, where they were ousted in the quarter-finals by Sweden on penalty kicks.
The US men's team, less successful by far compared to equivalent global rivals, with the report saying US Soccer will net $5 million US women's ticket sales while the men will lose about $1 million.
The women have filed a complaint with the Equal Employment Opportunity Commission, which is looking into differences in support for the US men's and women's teams not only in salary but also playing conditions, equipment and travel.
"We wanted to put pressure on them, and so with the EEOC complaint, it's seemed like a no-brainer for us," Sauerbrunn said.
The women accuse US Soccer of violating equal pay and sex discrimination laws. The commission has the power to award damages or issue rights for workers to sue but it could also do nothing at all.
US women have complained about the quality of pitches in some areas, with a match in Hawaii called off because of a playing surface considered sub standard.
US women fly coach, while the men's team has first class plane tickets in their contract with US Soccer.
"To be able to perform like we do and to be the best in the world, we should be treated the same as them," Brian said.
The US Soccer Federation, in a statement to CBS, said they "are actively working to reach a new agreement with the women's team."
"They are looking backwards, you know?" said Sauerbrunn.
"We're looking to go forwards from now on and we've shown -- and they've projected in their own financials -- that we're going to make them money. So it's, I think, unfair to pay us less based on performances in the past."