Wenger urges Sanchez to prove his worth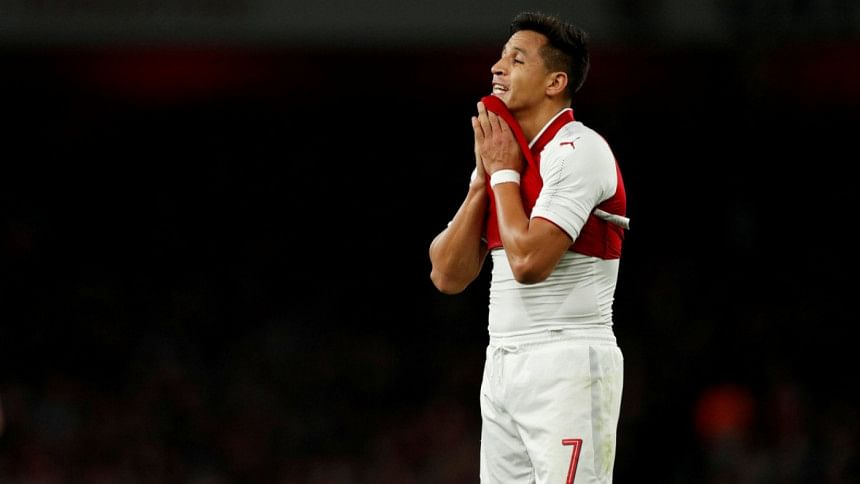 Arsene Wenger has warned Alexis Sanchez he will have earn his place back in Arsenal's starting line-up after his failed attempt to force a move to Manchester City.
Sanchez was close to joining City before last month's transfer deadline after his refusal to sign a new contract convinced Wenger to sell him.
But the deal fell through when Arsenal were unable to land a replacement for Sanchez, leaving the Chile forward in the awkward position of having to remain with the Gunners at least until January.
Sanchez, out of contract at the end of the season, has yet to make a Premier League start following the transfer saga and found himself instead selected for recent Europa League and League Cup fixtures.
With West Bromwich Albion visiting the Emirates Stadium on Monday, Wenger insisted the 28-year-old would only return to his strongest starting team if his form justifies it.
Sanchez is yet to play 90 minutes in the league this season and, asked if the former Barcelona player was central to his plans, Wenger said: "Not more than any other. There is no real hierarchy.
"I used the team at Chelsea who could be strong on the counter-attack and fight very hard.
"I have six or seven strikers but if I go in one game with three strikers, the three who have not played will play in mid-week no matter what game that is.
"But that is nothing calculated. There is no disguised attitude on my side.
"He came back not really fit and then he got injured.
"If you add the injury plus the rest time it was a bit long, but on Wednesday (against Doncaster) I left him on the pitch for 90 minutes because I wanted him to have a real go."
- Down to earth -
Lagging behind the early Premier League pace-setters after a spluttering spell, Arsenal already have no margin for error if they are to mount a title challenge.
One of keys to an Arsenal revival will be France striker Alexandre Lacazette finding form after a tepid start following his pre-season move from Lyon.
"He connects well with the other players. He still needs to adapt to the physical aspects of the Premier League and that will take maybe a little bit of time," Wenger said.
Albion midfielder Gareth Barry will break the Premier League appearance record if he features against Arsenal.
Barry, a former England international, is expected to play in his 633rd top-flight game and break the record set by Manchester United legend Ryan Giggs.
The 36-year-old made his professional debut for Aston Villa in 1998 and has also played for Manchester City and Everton.
"Gareth is such a down to earth chap he just wants to get it over with and move on," said Albion boss Tony Pulis, whose side are without a win in their last three league games.
Barry could have been lining up in an Arsenal shirt for his milestone moment after Wenger twice tried to sign him.
"There were a couple of conversations with representatives and Arsene that he was interested," Barry said.
"Before I was leaving Villa and when I was leaving Man City to go to Everton there was a bit of interest too.
"I've got massive respect for Arsene for what he's done for the English game. It would have been good to work under him, but that didn't happen."