Say I'm your No.1: Buffon to PSG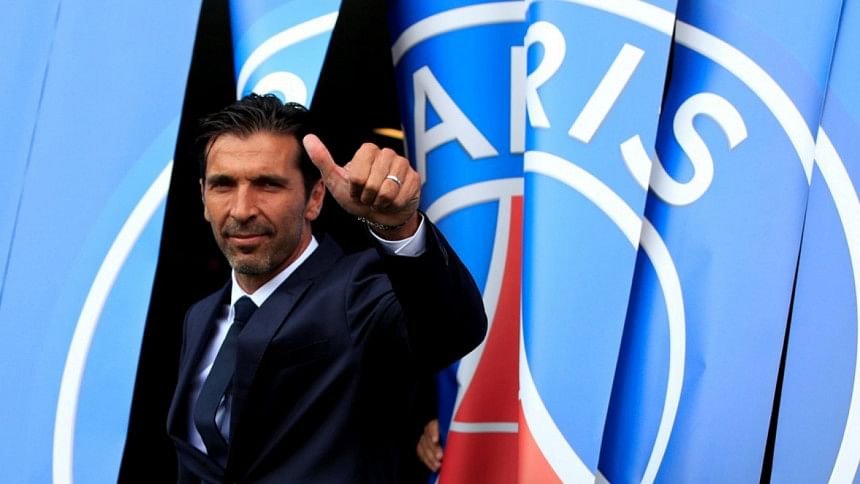 Italy legend Gianluigi Buffon has a fight on his hands for the Paris Saint-Germain goalkeeper's shirt as coach Thomas Tuchel revealed he had not yet decided who was his number one.
Buffon has made his first move abroad at the age of 40 but faces stiff competition at the French club, which shares his ambition of a first Champions League title.
Tuchel has an embarrassment of goalkeeping riches including Alphonse Areola, a member of France's World Cup-winning squad, German international Kevin Trapp, Sebastien Cibois and Remy Descamps.
"He's (Buffon) not afraid to fight for his place, Kevin and Alphonse are not afraid to fight for their place," Tuchel said in Singapore, ahead of Monday's friendly with Atletico Madrid.
"This is the kind of competition that I would love to have in every other position."
The German added: "This is a situation we need to handle relaxed but clearly. When everybody is there and everybody has shown up and everybody is healthy at the top level, then it's time to decide."
Buffon has not had the easiest of starts with PSG, shipping four goals in his first two friendly appearances against Bayern Munich and Arsenal.
Buffon, who clocked up 656 appearances in 17 years at Juventus, insisted he never expected simply to be handed a starting spot.
"In 24 years of my career, nobody has ever told me that I had the number one shirt by right. It's come through hard training and being selected based on merit," he said.
"So I'll continue to do that and also work towards developing the other goalkeepers in the squad."
The 2006 World Cup-winner also denied that the chance of winning an elusive Champions League title was the main motivation behind his move to PSG on a one-year deal.
"This decision was made so I could continue... to play at the top level," he said.
"I've always been excited by the thought of a challenge abroad, a challenge as ambitious and important as this one at Paris.
"I think after 40 years in Italy, a change will be good for me from a personal point of view as well as a professional one."