Salahuddin 'will not resign'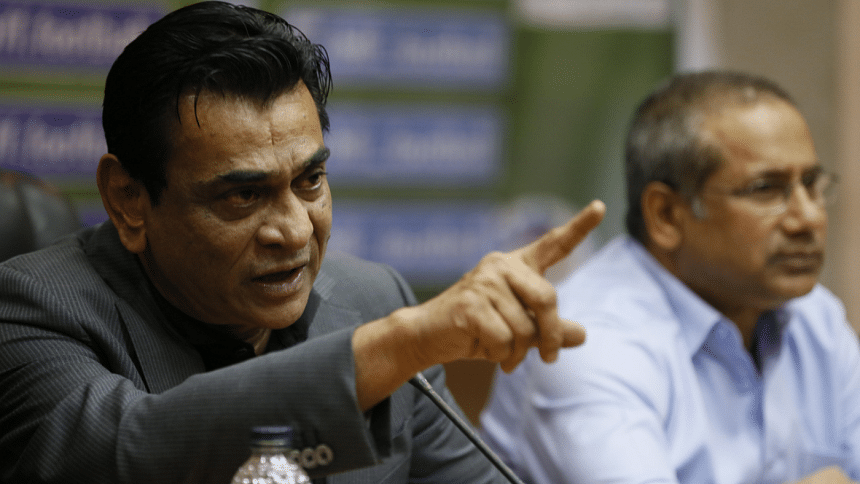 Bangladesh Football Federation president Kazi Salahuddin has said that he would not resign from the position of the chief of Bangladesh football despite the national team's Asian Cup debacle and the ongoing protest for his resignation. 
The BFF boss, during his first official press briefing since the national team's defeat in Bhutan, termed the demonstration outside the BFF headquarters as 'just a drama' while saying that 'I have come here with a mandate and I will do my work'.
Salahuddin, who was elected for a third term at office earlier this year, elaborated his plans for football development: "I can promise that we will absolutely go for youth development which has been a demand from you [journalists], even though I could not do it anyhow. You will judge it after three or four years. If this programe doesn't work, I will leave the federation and you don't need to ask me about it [resignation]. But I am positive that it will work and it has received positive response in many countries."