Rooney happy to find new Man U role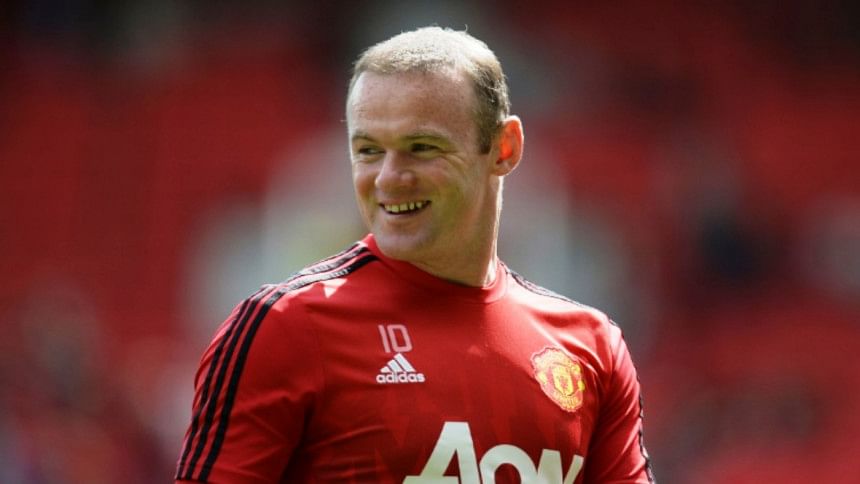 Wayne Rooney insists he is willing to permanently give up his role as the spearhead of Manchester United's forward line to move into a midfield berth.
Rooney won the man-of-the-match award for his influential display in midfield during United's 3-1 win against Bournemouth on Tuesday and is keen to keep that role in the future.
Aware that he is no longer the same bundle of energy that burst onto the Premier League stage as a teenage striker with Everton, the 30-year-old has impressed in a deeper midfield role under United manager Louis van Gaal in recent months.
Some pundits wondered whether Rooney might take the move into midfield as a snub, but the United and England captain believes the switch could be a major benefit in the twilight of his career and hinted he would be comfortable performing the same role for his country after Euro 2016.
"I think sometimes you have to make choices in your career and at the minute it is probably better for me to play deeper," said Rooney, who scored one and set up another against Bournemouth.
"Now obviously that's a bit different now with England because I could still be the striker, but certainly after that, I am sure for next season, that is probably where I see myself playing.
"I think of course you're involved in the game. I feel like I can dictate games more from there and try and control the tempo in games, which I felt I did quite well against Bournemouth."
Now Rooney will turn his attention to helping United finish by troubled season, that saw them fail to qualify for the Champions League, on a high in the FA Cup final against Crystal Palace.
United haven't won't the Cup since 2004 and Rooney would love to make amends for his club's struggles by lifting the trophy at Wembley on Saturday.
"We knew that fourth place was gone for us," he said.
"We had to make sure that we didn't let that affect us because we've got a big game coming up on Saturday and we wanted to stay in good habits for that game."