Players' Support Seminar held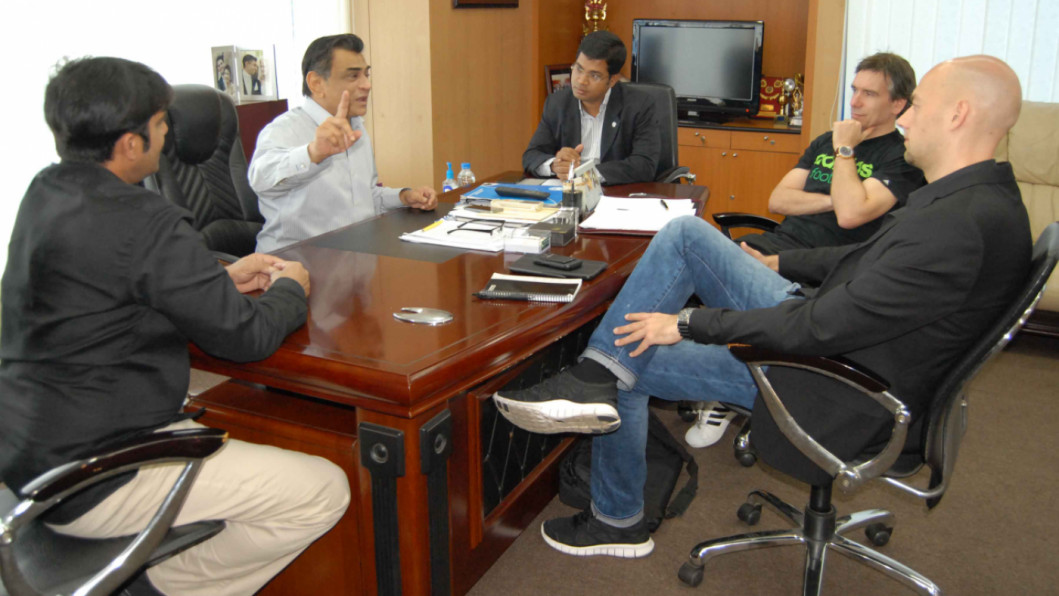 The country's Professional footballers have been advised to inspect the details of their contract when signing agreements with clubs during a Players' Support Seminar yesterday which was organised by the Bangladesh Football Federation (BFF) in collaboration with the Asian Football Confederation (AFC).
A combined total of nearly 200 players from Sheikh Jamal DC, Sheikh Russel KC, Mohammedan SC, Abahani, Brothers Union and Muktijoddha Sangsad attended the seminar in two separate sessions while players of the other five premier league clubs are supposed to attend the programme today. 
This is the first time since the of professional football league was introduced in 2006 that the game's governing body has organised such a seminar even though the players are updated every year about the latest rules and regulations of the game prior to the start of the season.
"We are covering a lot of issues which is summed up as players' support seminar. We have taught about contracts and made the players aware that usually they don't read what is in the contract. We have explained to the players what should they see and what matters they should raise before signing contracts," Yogesh Desai, AFC development officer, said during a break at the BFF House.
Desai said that they have not only taught the players about the monetary aspect of contracts, but also about the legal sides, insurance, diet, integrity, medicine and about the players' second career after their retirement.
"More or less, we are aware of things that were presented before us but the fact is that we don't have a professional structure. It is not enough to teach players about professionalism because club officials and the BFF officials should also attend this type of seminars if we want to take the game forward," said national defender Ariful Islam.
Ariful had to return his contract's money [Tk 20 lakh] to Mohammedan SC and Sheikh Jamal DC in the past after he failed to provide his services due to injuries. Ariful himself bore all medical expenses on both occasions even though the clubs were supposed to do so in order to make the players fit again.
The players demanded that the contract papers be prepared in Bengali instead of English.