Pep pleased with Man City's schedule management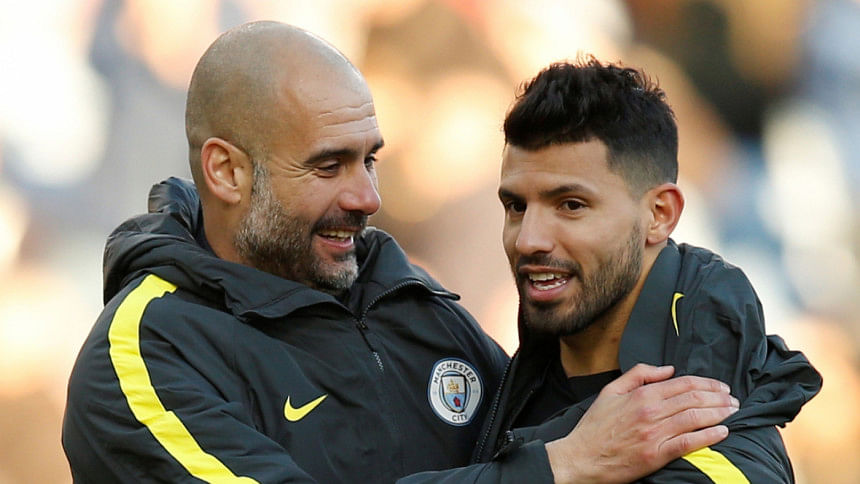 Manager Pep Guardiola is pleased with how well his Manchester City side have coped with their demanding schedule this season as they have managed to stay close to the Premier League summit despite their European commitments.
City have not only progressed to the knockout stages of the Champions League but are also well-placed to launch an assault of the league title, sitting third in the table on 30 points, one behind leaders Chelsea after 13 games.
"To be honest (the title race) is Chelsea, Liverpool, Arsenal, Tottenham (Hotspur) and Manchester United. The league this year is unpredictable and it's going to be decided in the last two or three months," Guardiola told British media.
City's rivals, Chelsea and second-placed Liverpool have taken full advantage of the absence of European football in their sporting calendar to climb up the table.
"We'll have played eight more games -- terrible games -- in the Champions League than Chelsea and Liverpool and we are there. That's why the first part of the season is so satisfying," Guardiola added.
"Playing seven, eight more games in the Champions League and to still be with Liverpool and Chelsea, when they don't play in Europe, is good for us... It is easier to prepare well, to recover well, to take full advantage of recovery.
"Sometimes it is tough to be focused again, it is tough on us in these kind of games. You have to be mentally and physically prepared to compete."
City will hope to bring an end to Chelsea's seven-game winning streak in the league when the sides clash at the Etihad Stadium on Saturday.