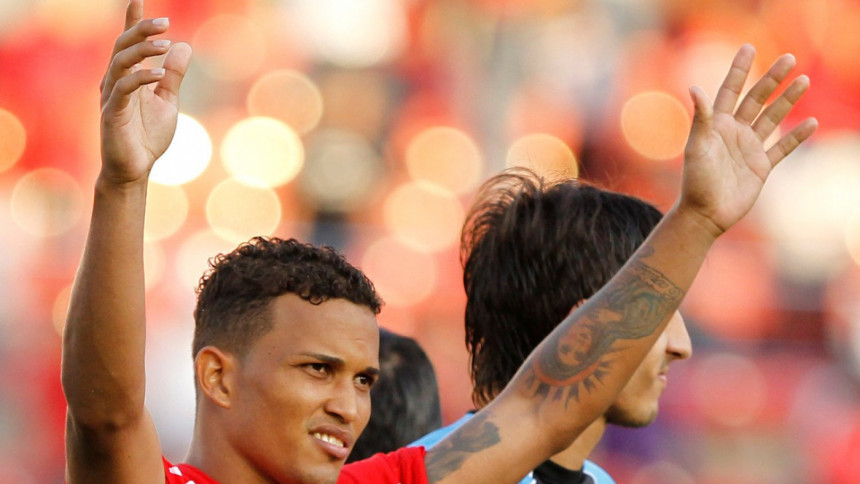 Panamanian football player Amilcar Henriquez, a veteran member of the national team, was shot dead Saturday, authorities said.
Gunmen got out of a car and opened fire on Henriquez and his friends in Sabanitas, a suburb of the city of Colon.
The 33-year-old athlete was taken to a clinic, where he died from his wounds.
"We strongly condemn the assassination of Amilcar Henriquez," President Juan Carlos Varela tweeted.
The Panamanian Football Federation added: "God bless your soul Mickey."
Henriquez was playing at the United Arab League club in Colon. His last match was against Chorrillo in the Panamanian Football League on Wednesday.
He also played for the Colombian teams Independiente de Medellin (2012-2014), America de Cali (2015-2016), Real Cartagena (2015), Atletico Huila (2009-2012) and Costa Rica's Santacrucena (2008).
His murder was not the first among Panamanian footballers.
In 2011, Plaza Amador goalkeeper Eric Luna was shot and killed in front of his house. That same year, Abdul Chiari was shot to death as he went to training.
Javier de la Rosa, of Chorrillo Football Club, was shot dead outside the stadium where his team had played minutes before.