SAFF champions receive grand reception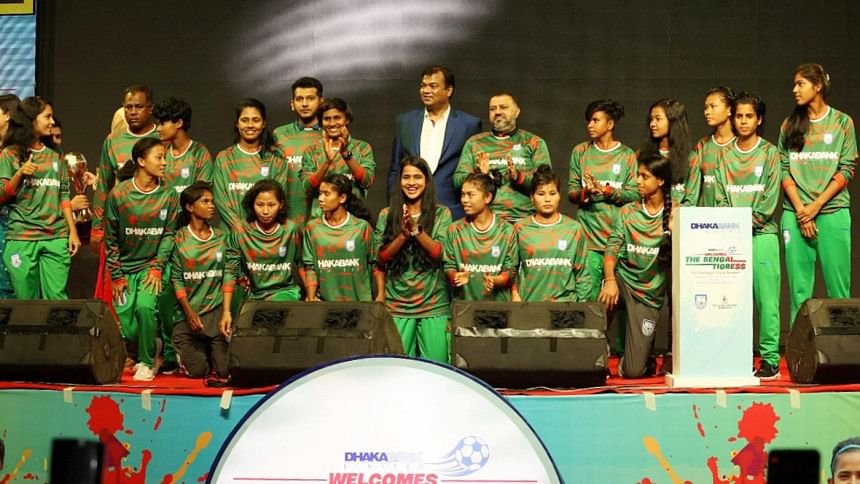 Bangladesh national women's football team were given a grand reception by their official sponsor, Dhaka Bank Limited, at the Independent University (IUB) campus in Dhaka on Tuesday to mark their maiden SAFF Championship triumph.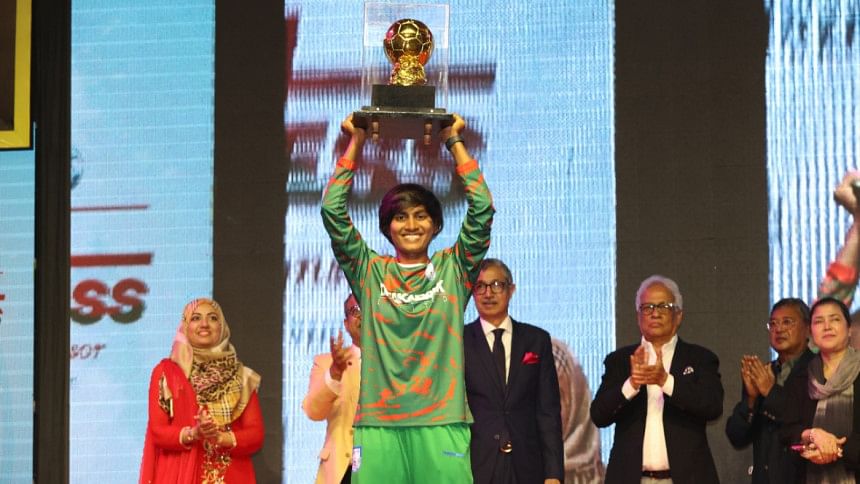 During the event, Bangladesh captain Sabina Khatun and company were distributed prizes and entertained with dance numbers -- performed by IUB Dance Club -- and music that involved a special theme song launched by Emranul Haque, Director and CEO of Dhaka Bank, among other things.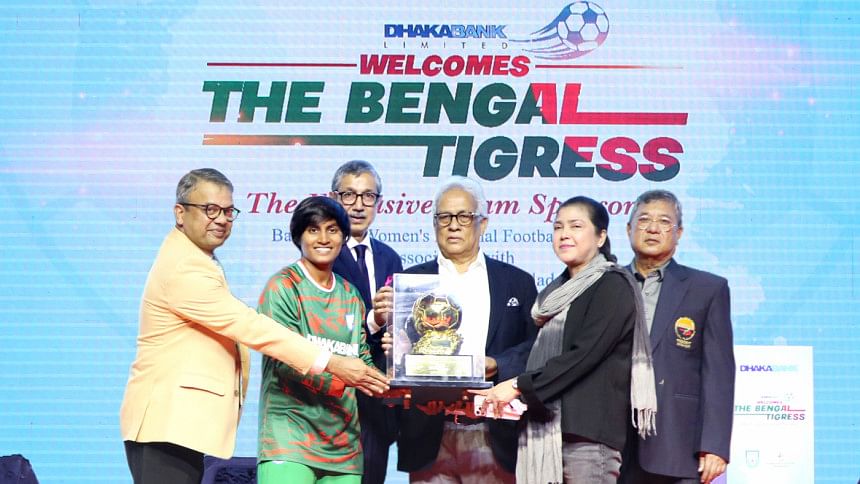 The latest SAFF Championship in September witnessed Bangladesh go on a rampant run as they netted 23 goals in five matches while conceding only one as the women in red and green shrugged off their group-stage opponents -- Maldives, Pakistan, and India – before crushing Bhutan in the semifinal and downing hosts Nepal in the grand finale at the Dasarath Rangasala stadium.