Ronaldo didn't vote at FIFA Best Awards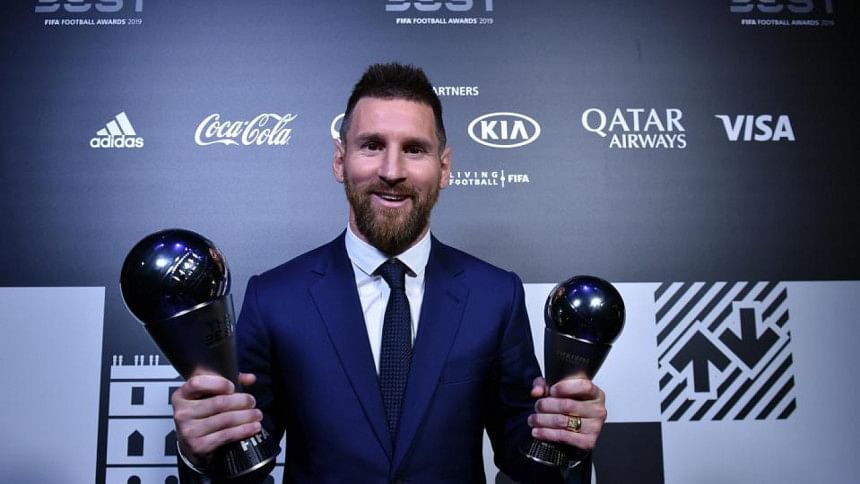 Cristiano Ronaldo did not cast a vote for the FIFA Best Men's Player of the Year award as Lionel Messi claimed the trophy once more.
The Argentine superstar was named as the best player in the world during a glittering ceremony in Paris on Monday evening after scooping the most votes from his peers. It is the second time in his career that he has claimed the award and stopped Polish forward Robert Lewandowski from taking the trophy home for the third year in succession.
In the aftermath of the ceremony, the voting totals were announced with an intriguing development having been confirmed by FIFA. All national team captains got the chance to vote and that would usually have been Ronaldo -- the veteran forward leading his nation on 136 occasions throughout his lengthy career.
He did not take responsibility this time around though with FIFA confirming that former Real Madrid defender Pepe instead voted on behalf of the Portuguese national side. He selected Messi's PSG teammate Kylian Mbappe as his pick, whilst former colleagues Luka Modric and Karim Benzema claimed second and third place respectively.
Interestingly, new Portugal boss Roberto Martinez gave his votes to Ronaldo's rival Messi, whilst Manchester City star Kevin De Bruyne and PSG forward Mbappe followed. The Argentine in the meantime voted for his PSG colleagues Neymar and Mbappe, whilst his third choice was Real Madrid striker Benzema.