Roma welcome Dybala in the most emphatic way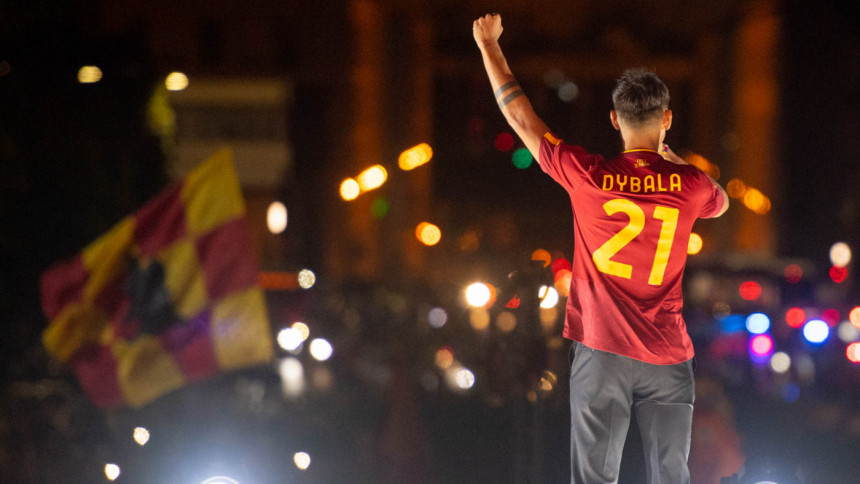 Paulo Dybala was left stunned when he was unveiled in front of around 10000 Roma fans at the Square Colosseum on Tuesday. 
Fans lined the streets of the Italian capital as the club presented their latest signing. Roma managed to secure Dybala's signature ahead of Serie A rivals Inter Milan and Napoli. 
It will not be an exaggeration to say that the breathtaking atmosphere in Rome raised it up to a similar level as Cristiano Ronaldo being showcased to a packed-to-the-rafters Santiago Bernabeu in 2009.
According to Football Italia, the stages for Dybala's big reveal were erected at Palazzo della Civiltà Italiana in the EUR section of Rome.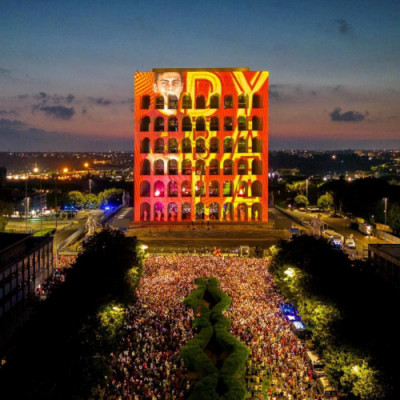 Thousands upon thousands of Roma fans gathered on the runway where the Fendi fashion house holds its shows in what can only be described as a cauldron of atmosphere.
During the action-packed evening, Dybala did his trademark celebration and thanked fans for the stunning welcome he received. The Argentine then sat down on the steps outside the Palazzo Della Civilta Italiana as the fans serenaded him with the club's anthem. 
Dybala looked moved by the spine-tingling sound created by the fans who waved club flags in celebration at the Square Colosseum lit with Roma's club colours.
Earlier, Dybala had broken Cristiano Ronaldo's record for the number of shirt sales in Italy on his first day after moving to Serie A club Roma.