Mbappe close to staying at PSG: report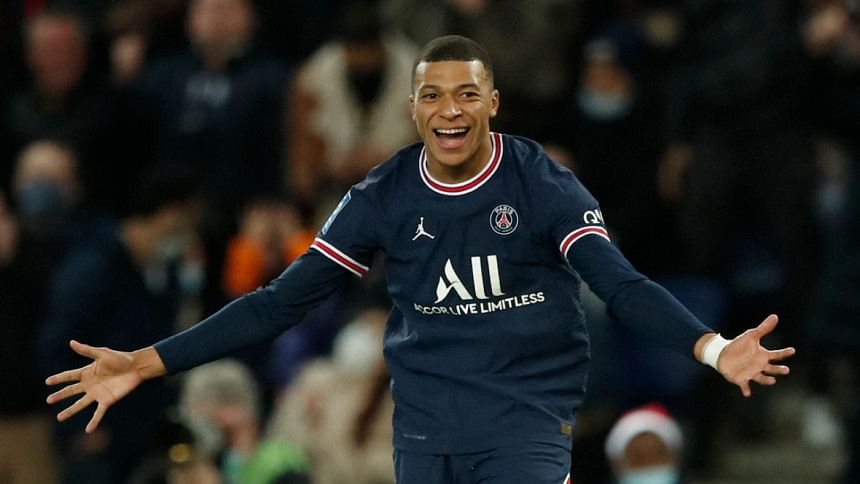 French striker Kylian Mbappe is now close to signing a contract extension with Paris Saint-Germain, according to multiple reports from Spain and France. 
Mbappe had been widely expected to join Real Madrid this summer with a verbal agreement in place but he now looks set to perform a stunning U-turn. 
Transfer specialist Gianluca Di Marzio reported this Friday that Mbappe is "close to staying with PSG."
#Mbappe is now close to stay in @PSG_inside and renew his contract @SkySport @SkySports @SkySportsNews; Gianluca Di Marzio (@DiMarzio) May 20, 2022
There have been suggestions that PSG are willing to make the 23-year-old their highest-earning player by offering him improved terms on Lionel Messi's and Neymar's respective contracts. Meanwhile, multiple reports have suggested that French president Emmanuel Macron has attempted to persuade Mbappe -- with whom he has a friendship -- to remain in Paris and reject the approach from the Spanish capital.
Sky Sport Italia reports that Mbappe has now decided to remain at the Parc des Princes with Marca leading the Spanish coverage that Real Madrid were no longer confident the striker would join them this summer despite previously being sure of the deal.
The U-turn would end a year-long transfer saga which has generated plenty of headlines and speculation over what choice Mbappe would make. That intensified after Real Madrid saw a world-record transfer bid -- in excess of £200million -- knocked back by PSG last summer.