Iran end Bangladesh's AFC U-20 dream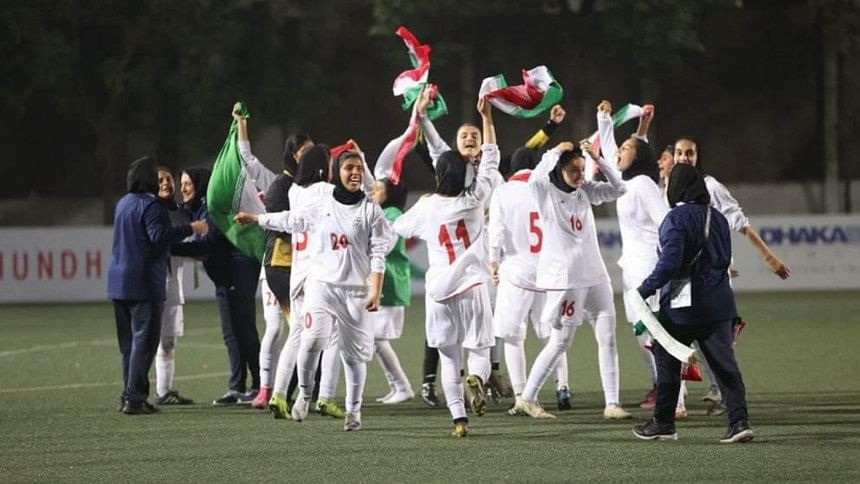 Despite a fighting performance, Bangladesh were eliminated from the group stage of AFC U-20 Women's Championship Qualifiers once again with a 1-0 defeat against Iran in their final Group H match at Birshreshtha Shaheed Mostafa Kamal Stadium on Sunday.
Negin Zandi, who squandered a host of opportunities from the beginning of the match, scored the decisive goal in the 84th minute as she ran past the Bangladesh goalkeeper Rupna Chakma on a long ball and slotted a low drive into the open net.
Favourites Iran progressed to the eight-team final round of the continental age-group competition with six points from two matches, breaking the hearts of hosts Bangladesh, failed to make it through for the fifth time in five attempts.
Bangladesh had previously progressed to the second round or the final round twice in AFC U-16 Women's Championship, even putting Iran behind but they never got out of the first-round hurdle in the other AFC age-group championships.