Can Pioli conjure '11 lions'?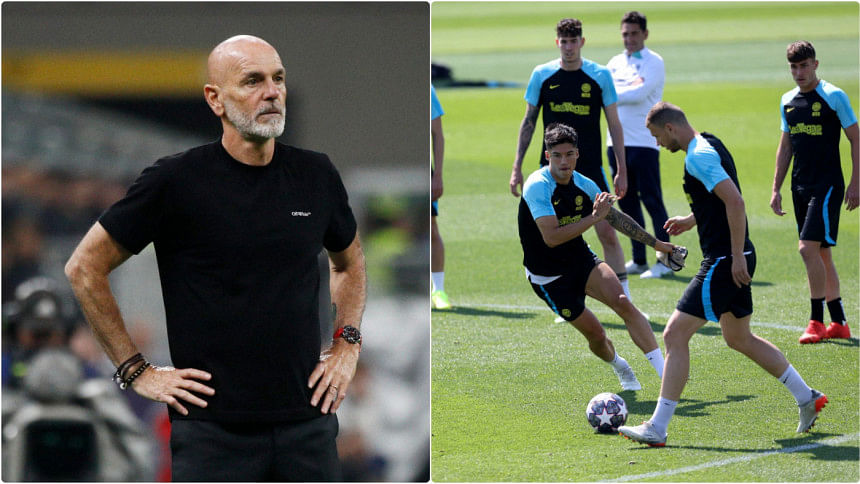 AC Milan will come into the second leg of their Champions League semifinal against Inter Milan tonight nursing the bruises from a 2-0 loss in the first leg, the woes of which were only worsened after an embarrassing defeat at lowly Spezia on Saturday which ended with team and coach Stefano Pioli gathering in front of the away crowd and having an animated discussion.
Pioli and his players had their heads bowed in remorse while Milan's hardcore ultras bellowed encouragement in the hope that their words might add something which was missing in the first leg. The Milan squad then headed to the dressing room as the Curva Sud chanted "we want 11 lions" in their native Italian.
While this season's progress in Europe has been better than their previous 15 campaigns, Milan's are at risk of missing out on Champions League football next season due to their slide in Serie A. There are real fears that there could be a repeat of the 3-0 Supercoppa final loss against Inter.
Pioli remained optimistic, especially after the news that Rafael Leao would be fit to the return to the side. Leao assisted both of Milan's goals in the two ties against Napoli in the quarterfinal to secure a 2-1 win on aggregate and without him last week the seven-time European champions were painfully short of cutting edge.
"We're playing a match which could make history for us, we need to believe that we can beat Inter," said Pioli on Saturday. "We haven't been good enough in our last two matches, but we can play much better."
However, Inter remain better-placed to become the first Italian finalist since Juventus faced Real Madrid six years ago, with the Nerazzuri having won seven in a row.
Simone Inzaghi would not allow room for complacency, underlining the significance of the second leg by saying it would be 'one of the most important matches' in the club's history.
"As a coach I treat every game in the same way. Tomorrow we know it's one of the most important matches in Inter's history. Tomorrow we know we have a well-deserved advantage, but we won't just have to manage it, we'll have to play the Inter way, knowing that we have a strong team up front."
"Tomorrow I have no doubts, the supporters have always been with us in the bad times and the good."
"We know who we're going to face, but we also know that we're in an excellent run of form. We're ready for a match of this magnitude."