Jose, MU hammer out details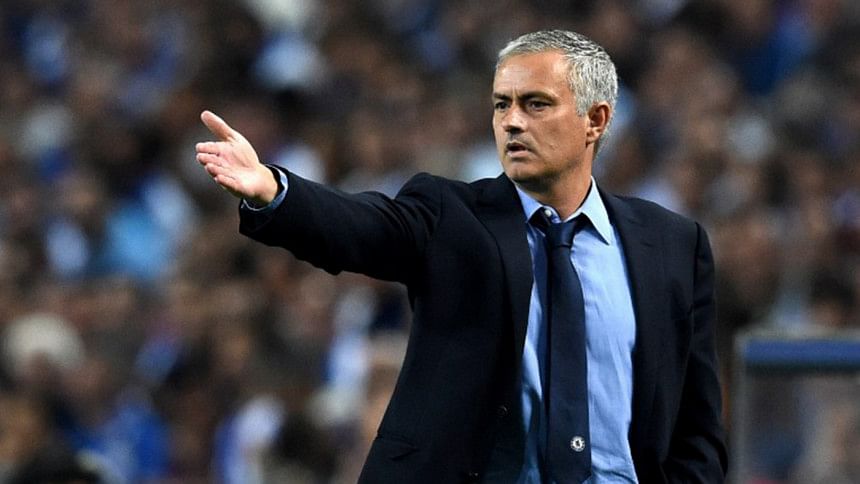 Manchester United were locked in a second day of talks with Jose Mourinho's agents on Wednesday, hammering out a deal to sweep the controversial Portuguese boss into Old Trafford.
The former Chelsea and Real Madrid manager has agreed personal terms on a three-year deal with a likely annual salary of at least £10 million ($15 million, 13 million euros) but issues remain over image rights, Sky News television reported.
The 53-year-old is mulling a bid for Zlatan Ibrahimovic as one of his first moves in the job, according to media reports, after the star Sweden striker played his final game for French champions Paris Saint-Germain last week.
United finally sacked Louis van Gaal on Monday, two days after the club won the FA Cup with a 2-1 win over Crystal Palace.
Despite the victory, the Old Trafford club's failure to qualify for the lucrative Champions League proved fatal to the Dutchman's hopes of staying on as manager.
After a first day of talks between Mourinho's agent Jorge Mendes and the club's executive vice-chairman Ed Woodward, United goalkeeping great Peter Schmeichel said they likely involved both sides setting out the direction they want the club to go in.
"I always expected Jose Mourinho to have Manchester United at the very top of his list -- his dream job. I think he can be an absolute success but has a lot to prove," the Dane told Sky Sports television.
"I'm looking forward to this next period and hopefully he will give all fans belief that all is well and they are going in the right direction."
Meanwhile former United midfielder Paul Scholes said a lack of improvement from the previous season eventually cost Van Gaal his job, as he backed Mourinho to bring a brighter style of football to Old Trafford.
"You always feel sorry for someone who loses his job but it didn't quite work. He got them back into the Champions League in his first year but I don't think there was any improvement from that," he said.
"United fans expect a certain style of play, attacking. It didn't come, which hopefully the new manager will bring them."
Meanwhile uncertainty lingered about the future of Van Gaal's deputy Ryan Giggs, who had been seen as a potential successor to the Dutchman but has been passed over.
Giggs, 42, knows the club inside out, has spent nearly three decades at the club as a player and then on the coaching staff.
Mourinho is expected to bring long-time assistant Rui Faria and goalkeeping coach Silvino Louro with him, meaning Van Gaal's assistant coaches Albert Stuivenberg and Frans Hoek are likely to be dismissed.
Scholes said it would be a loss to the Red Devils if Giggs was edged out or felt he had to go.
"If Ryan wants to go away and manage I'm sure he'd be very good at it but I'd be sad if he left the club after more than 20 years. He knows how the club works," he said.