'I couldn't play for Man U under Van Gaal'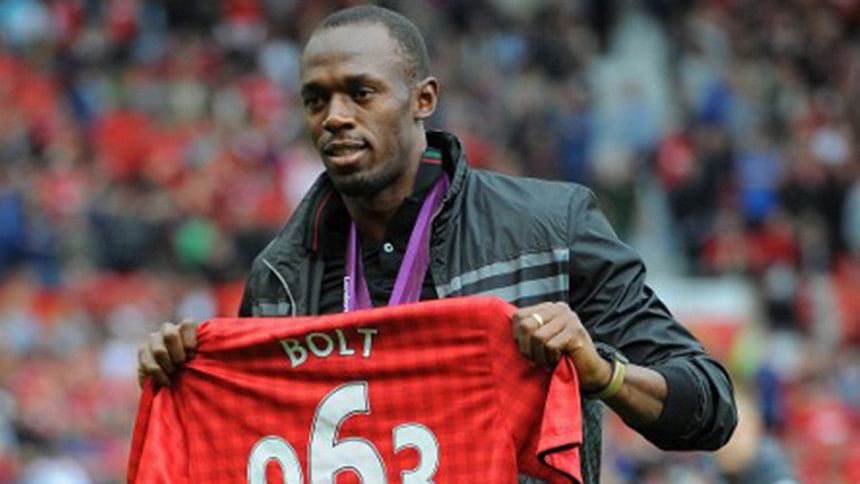 Usain Bolt has made no secret of his desire to one day play for Manchester United, but the sprint king has revealed he has no desire to carry out that ambition while Louis van Gaal remains in charge.

The Jamaican cheekily suggested he was the answer to United's goalscoring crisis earlier this season saying: "I think I would be pretty good because I am fit, I am quick, I can control the ball and I understand all of the play."

Van Gaal claimed his side were back in the title race after Sunday's late win over Liverpool at Anfield, but with his team still struggling in front of goal and the manager himself coming under pressure from certain sections of support for his alleged dull brand of football, Bolt appears to have gone cool on the idea.

"Well, looking at how Van Gaal is, I don't think I would ever want to be coached by him so I think I will put that on pause until we get a new coach," Bolt told reporters at the Jamaican Sportsman of the Year awards.

United are currently in fifth place in the Premier League, seven points adrift of leaders Arsenal and face Southampton at Old Trafford on Saturday.