Mourinho to manage England for a match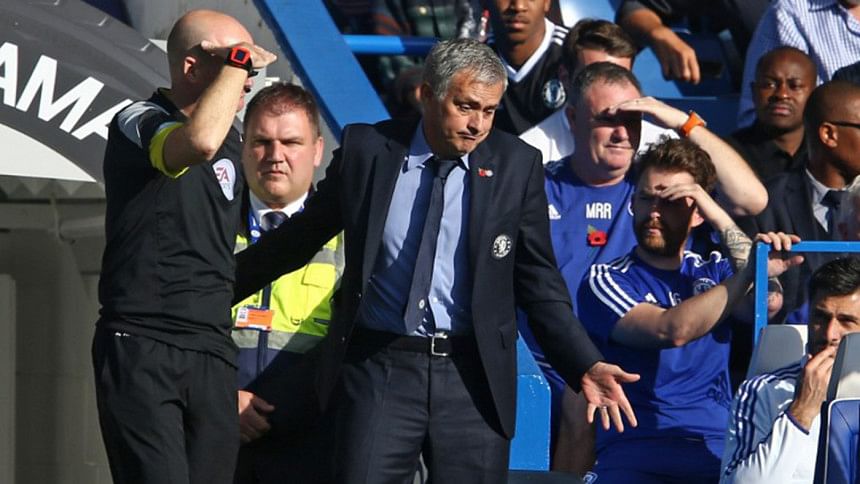 Jose Mourinho is set to return to football management - but only for one game.
The ex-Chelsea boss has been confirmed as the England coach for this year's Soccer Aid match and will be assisted by Sunderland boss Sam Allardyce and singer Robbie Williams.
Mourinho will take on a Rest of the World side managed by Claudio Ranieri, his predecessor as Chelsea boss and potentially now his successor as Premier League champion.
"I want to be the first one to win the Soccer Aid trophy for both teams, England and the Rest of the World," said Mourinho, who won the match with the global side in 2014.
"Sam and I will make a very good partnership and it will be a great feeling for Claudio to finally lose a match! I hope the organisers can help me now with an English passport!"
Mourinho will have the likes of Louis Tomlinson, Olly Murs, Jack Whitehall and John Bishop at his disposal against a Rest of the World team featuring Gordon Ramsey and Michael Sheen, among others.
The event will take place at Old Trafford on June 5 and has raised over £17 million for Unicef in previous years.