Infantino meets with Maradona
Plans to involve former players in decision-making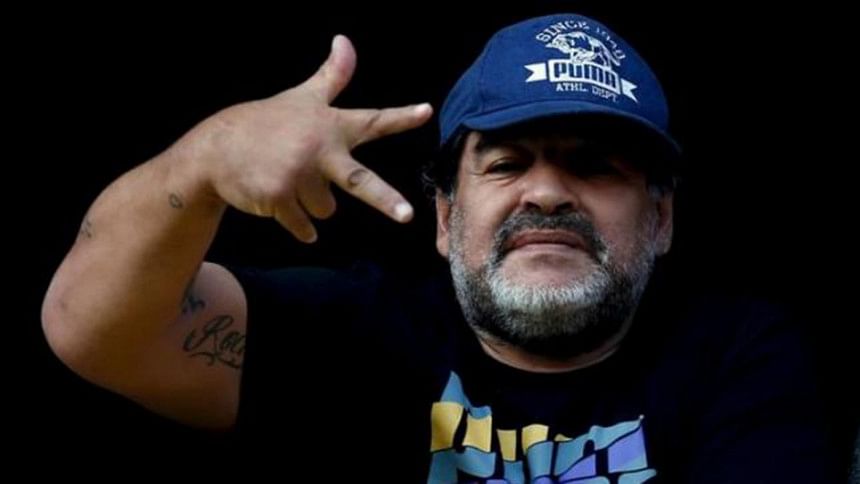 Former Argentina captain Diego Maradona, a long-time critic of FIFA, has held talks in Paris with its president Gianni Infantino, the global soccer body said on Tuesday.
FIFA said that the meeting was part of Infantino's plans to involve top former players in making decisions on the future of the game, and added that they also discussed the crisis in the administration of Argentine football.
Maradona was a frequent critic of Infantino's predecessor Sepp Blatter and claimed that there was "a mafia" inside FIFA.
He had previously criticised Infantino himself, saying it was "very wrong to go from drawing the lots to run for FIFA president."
The remark was a reference to Infantino's previous role as general secretary of European soccer body UEFA, where his duties included supervising draws for European competitions.
FIFA has been in turmoil after a wave of indictments of soccer officials last year, including former members of its executive committee, on corruption-related charges.
FIFA said the meeting in Paris last Friday had been "very positive and constructive."
"It is important that true legends of the game like Diego Maradona are interested in the future of the game and involve themselves in the promotion and development of football," FIFA said.
"This was another step in implementing the FIFA President's vision to reconnect FIFA with the players who have made the history of the game.
One of Infantino's first moves when he was elected in February was to form a team of top former international players, called the FIFA Legends, to play exhibition matches and also act as informal advisors.
FIFA added that Maradona had backed a joint mission by FIFA and CONMEBOL which is visiting Argentina where the football federation (AFA) is under investigation.