Federer into 13th Basel final, faces del Potro again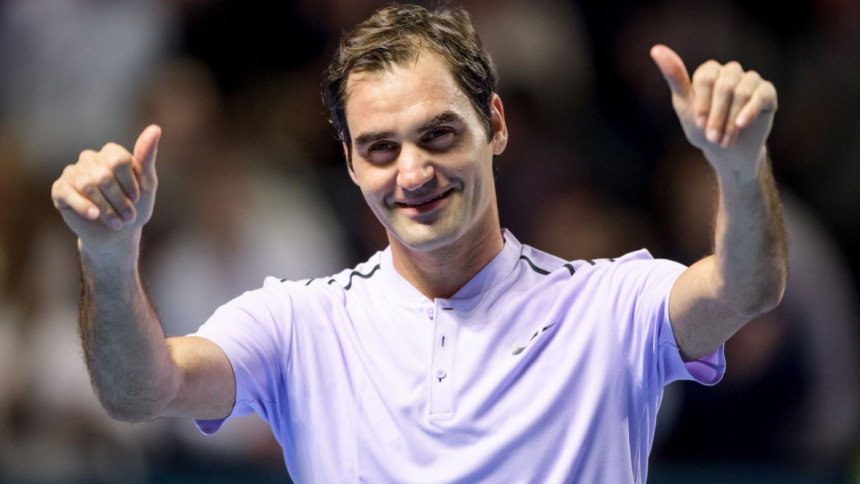 Roger Federer and Juan Martin del Potro crushed opponents in quick-fire wins on Saturday to set up their third final in six years at the Swiss Indoors.
Top seed Federer, bidding for a record eighth title at his hometown event, was merciless with third seed David Goffin, dismissing the Belgian 6-1, 6-2 in one hour as he reached his 13th Basel final and eighth of the season.
The victory was his third straight-set rout from four matches this week at the St Jakobshalle and propels him to 6-0 over Goffin.
Del Potro fought off fatigue to win a battle of former champions 6-4, 6-4 over Marin Cilic.
"He may be tired and have some (minor) issues but that will not keep him out of the final. I'll be ready for a difficult match against an almost fully-fit Del Potro," said Federer.
Federer said he overcome the rigours of Friday's three-set quarter-final win over Adrian Mannarino.
"I'm happy I was able to turn it around today. Yesterday's match was complicated in terms of match-ups. I went through some difficult moments," said the 19-time Grand Slam title winner.
"Everything changed completely in this match. I had a better mindset, I wanted to take it to the opponent."
Del Potro won his previous titles in 2012 and 2013 at the expense of world number two Federer.
"I'm surprised to be in the final, it's my fourth week in a row after many years," Del Potro said. "My body is still there.
"I'm doing well, but in the final, anything can happen. I need to play better against Roger than I did today.
"I'm having a good end of year, it's giving me motivation looking forward to next year. Roger is the favourite to win -- but I will see what I can do."
Federer has been powering through the week as he tries to overhaul rival Rafael Nadal to finish the year as world number one.
The battle is provisionally scheduled to continue next week at the Paris Masters, but the 36-year-old Swiss will make a late decision on whether or not to take up his second-seeded position at Paris Bercy after the Basel final.
Del Potro, who played a Shanghai semi-final a fortnight ago and won the Stockholm title last weekend, admits that he is tiring, but intends to carry on.
"I'm tired and that is a little bit of a factor, but the only way to play Roger is to be aggressive all the time. Sometimes, even that is not enough to beat him."
The Argentine claimed his 10th win in 12 meetings with Croatian Cilic, the reigning champion who had spent just over three hours on court on Friday in putting out Hungarian qualifier Marton Fucsovics.
Del Potro has now won his last seven meetings with Cilic, who was the losing finalist to Federer at Wimbledon in July.
"I'm happy to be in the final, I hope to play good tennis for the crowd and for myself," added Del Potro.
"Not many players can beat Roger, the greatest in history. It's always a pleasure to play him, and to do it in his hometown is amazing."
The Argentine took 45 minutes to win the opening set against Cilic, the second seed.
A break in the penultimate game of the opener followed by a hold from 0-30 down gave Del Potro the lead.
In the second, the South American broke early but lost his serve in the sixth game, as Cilic levelled at 3-3.
But Del Potro gathered his resources to break straight back, finishing off victory with his seventh ace of the afternoon.