'Corruption case a complication for Neymar'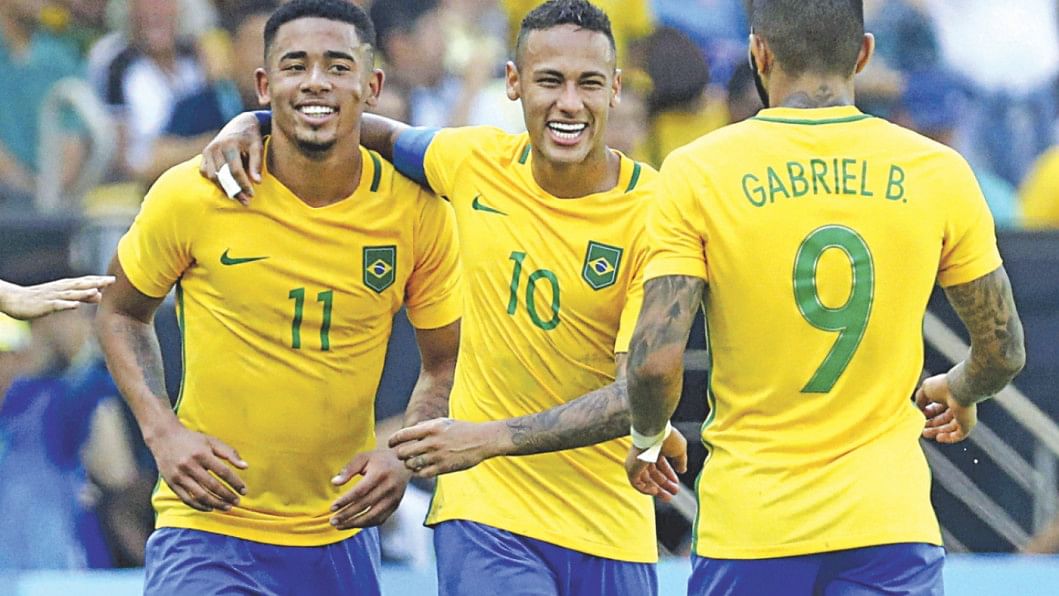 A Spanish corruption case surrounding Neymar's transfer from Santos to Barcelona in 2013 is certain to influence the Brazil forward's form, national team coach Tite said on Monday.
Spain's public prosecutor last week called for Neymar to be sent to prison for two years for his part in the fraud case.
It stems from a complaint by Brazilian investment group, DIS, which owned 40 percent of Neymar's transfer rights and alleges it received less money than it was entitled to because Barca concealed the real transfer fee.
"It's a lie to say that he (Neymar) is coming to work and leaving all his problems off the field," Tite told Reuters in an exclusive interview. "Yes, it is going to have an influence and he is going to need a group of people to advise him.
"There's no way to disassociate (the two), it is going to depend on the capacity of the people around him to tell him to 'stay calm'," Tite added.
Altamiro Bezerra, CEO of Neymar's company, told Reuters on Wednesday that they were "very relaxed" because there was "nothing new" in the latest court filing to reopen the case.
Barca said this month that if the trial went ahead the club would defend the innocence of all those being investigated.
Former Corinthians coach Tite, who once described the pressure on Neymar as "inhumane" has worked hard to reduce Brazil's reliance on him since taking over as coach in June.
He has rotated the captaincy among several senior players and given more game time to Philippe Coutinho and Gabriel Jesus, two other young forwards, to help share the load in attack.
Neymar Evolving
Neymar, 24, himself seemed to recognise the pressure he was under when he handed back the captain's armband after the Olympic Games, saying he wanted to concentrate on playing.
"He is still in the process of evolving, including maturing," Tite said of his key player. "He will hit the peak of his career when he is 27, 28 years old."
The experienced coach also talked up Gabriel Jesus, the teenage sensation who has scored five goals in the six games since Tite gave him his full Brazil debut in September.
Gabriel Jesus won the Brazilian league title with Palmeiras on Sunday before joining Manchester City in January.
He signed a four-year deal in August with the Premier League club, who paid a reported 27 million pounds ($33.50 million) for his services, but the Olympic gold medal winner stayed in Sao Paulo on loan until the end of the domestic season.
Tite said the 19-year old has the quality to adapt to a higher standard of football in England but warned that "the very polite boy" may take some time to find his feet.
"Maybe he will lose a bit of space, there is going to be competition," he said of City's star-studded squad. "We'll watch what happens and hope that he plays."