Bolt calls Man Utd talk show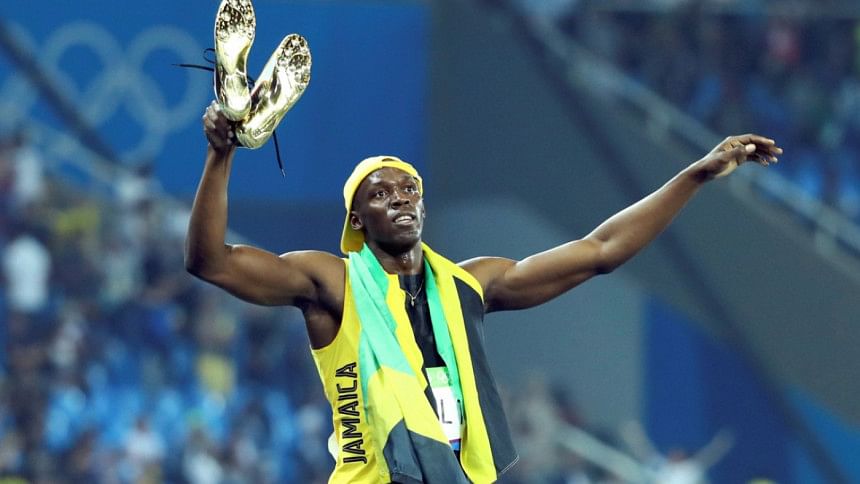 Usain Bolt showed his love for Manchester United when the sprint star made a surprise phone call to the Premier League club's in-house television channel on Saturday.
In the traditional post-match phone-in on MUTV following United's 2-1 win over Middlesbrough, presenter Mandy Henry introduced the next caller as being a "Usain from Jamaica" and added: "It's not Usain Bolt, is it?"
Olympic champion Bolt replied: "It is Usain Bolt."
Henry still looked disbelieving as Bolt gave his opinion on United's win, saying: "They came through like the old Manchester United.
"They came through and pushed on and persevered, the Manchester United way. It was a great match, I am very happy about this."
Bolt then tweeted to confirm it was indeed him, with Henry replying to the Jamaican apologising and telling him to call again soon.