5 things we won't miss once the World Cup ends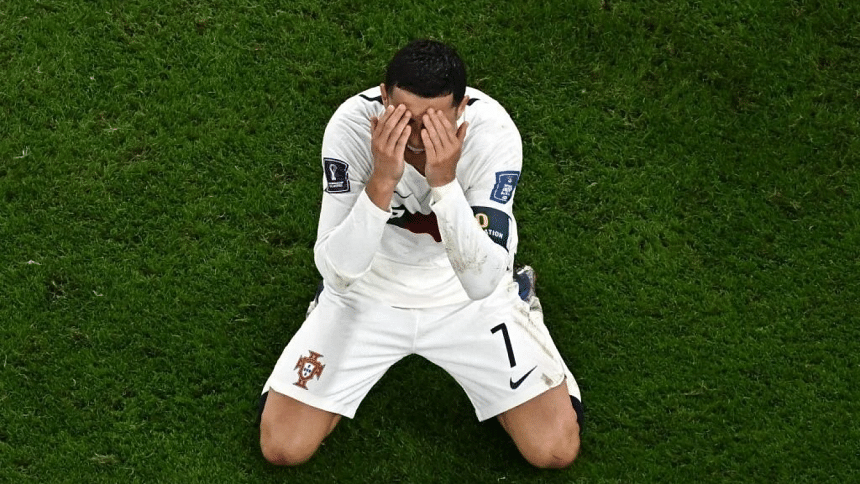 After four weeks of unforgettable, nail-biting, and bittersweet moments, the world is prepared to draw the curtains on one of the most unpredictable FIFA World Cup seasons in recent times. Like every year, 2022's edition was welcomed with bright festivities that brought thousands of people together.
However, it also saw the emergence of a string of events that the general populace will happily live without for the next four years.
Toxicity
To set the record straight, I do not equate toxicity with banter. When it comes to the latter, pulling your rival supporters' legs and rubbing defeats in their faces is an inseparable part of the game that we all love. Toxicity, on the other hand, is inherently malicious when it's slung around to enrage entire fan bases and target them on baseless grounds.
Regardless of who gets the last laugh, mainstream toxicity is something that everyone will readily bid adieu to for the next four years.
The violence
Bangladesh, as a sports-loving nation, is filled with passionate fans hailing from different backgrounds. The football fever seems to encapsulate our countrymen every time the World Cup rolls around. Unfortunately, this also brings out the ugly side of the supporters when violence is born out of their passion.
As of writing this piece, a football fan in his early 20s has already been killed in a clash between Argentine supporters in the Bhola district. Various fights have also broken out throughout the country following the results of certain matches. This is, perhaps, the most detestable thing that has come out of the local celebrations.
Fear of missing out (FOMO)
Whenever the World Cup wave approaches, it becomes a common topic for mostly everyone to discuss and immerse themselves in. From tea stalls to social gatherings, everyone seems to start conversations about particular matches or teams. But for those who aren't as interested in football, this becomes quite polarising. The FOMO that might stem from feeling excluded in everyday conversations is something that many will want to be over soon. 
Explaining the offside rule
For the more veteran viewers, explaining the offside rule to new fans becomes an inseparable part of their daily routine whenever the World Cup kicks off. And given that VAR technology makes things seem even trickier than they normally are, veteran viewers have been on their toes to explain the mechanics of the game to those who want to learn more. While this shouldn't be taken negatively by any means, it is also an arduous task that many won't miss any time soon.
Poorly-managed screenings
There's something inherently magical about coming together as a community with hundreds of fellow supporters to enjoy World Cup matches. The magic, however, is short-lived when organisers rain on the parade with poorly-managed screenings. In various restaurants and large fields across the capital city, power outages, streams that buffer a lot, and poor space management have left viewers dissatisfied with what was supposed to be a stadium-like experience.
Reference:
1. The Daily Star (Dec 07, 2022). Youth killed in clash between Argentina fans in Bhola
Ayaan immerses himself in dinosaur comics and poorly-written manga. Recommend your least favourite reads at [email protected]