Benzema won't give up on France recall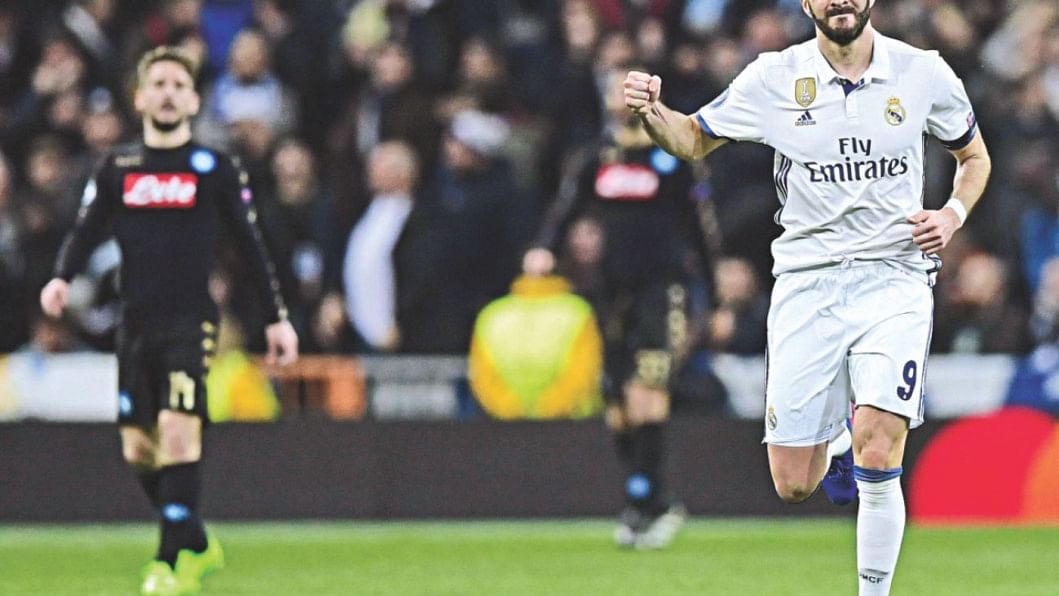 Frozen-out star forward Karim Benzema wants showdown talks with France coach Didier Deschamps about his international future and said Thursday he hasn't given up hope of a recall.
The 29-year-old Real Madrid striker has not been picked by Deschamps since October 2015 after being embroiled in a sex-tape blackmail scandal involving former international teammate Mathieu Valbuena.
It cost him a place in France's Euro 2016 squad and with Atletico Madrid's Antoine Griezmann now the undisputed first-choice forward for France, Benzema remains out in the cold.
But with the World Cup in Russia next year, he hasn't given up hope.
"For now I haven't ended my international career, I don't want to give up," Benzema told RMC radio station.
"It's tough (to be left out) when you play in a big club. Me, I love football, the big matches. The national team is top-class matches."
Benzema was booted out of the squad, along with Valbuena -- the victim of alleged attempted blackmail -- due to the scandal.
In December, a French court rejected Benzema's request to have the investigation into his alleged involvement dropped and the case is likely to go to trial later this year.
Investigators suspect Benzema of acting as an intermediary between the presumed blackmailers, including one of his childhood friends, and Lyon midfielder Valbuena.
"It's a year and a half since I played for France, it hurts. I find it unfair because I haven't had an explanation," said the 81-time capped player, who again said he was not guilty.
"What I'd like is to have a discussion with the coach, if it's for that (the ongoing investigation) or something else."
Benzema said he last spoke to Deschamps towards the end of last season.
"He told me he wouldn't pick me. At the time I didn't need any more explanation than that."