Federer, Nadal feast in 'China's most exclusive restaurant'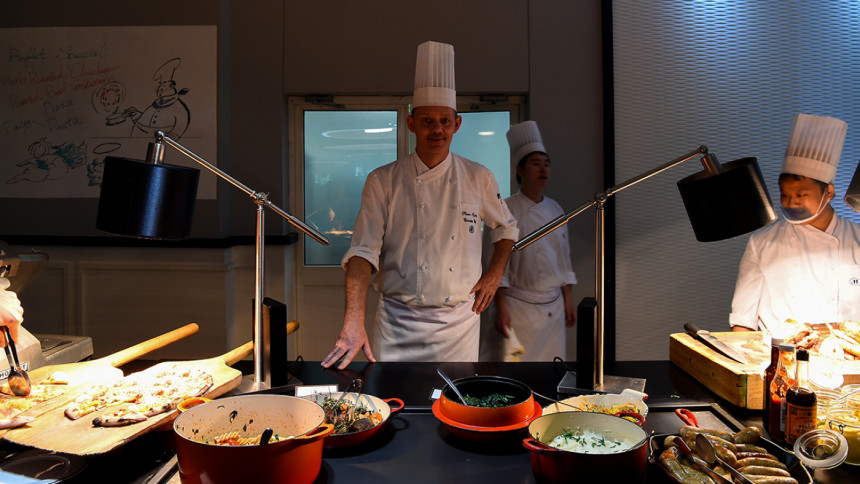 They call it "the most exclusive restaurant in China". There are absolutely no reservations and Roger Federer is apparently a big fan.
Welcome to "The Club", the usually off-limits inner sanctum of the Shanghai Masters where the likes of Swiss legend Federer, world number one Rafael Nadal and the rest of the world's top men's tennis players eat, drink and relax.
Access is strictly limited to players, their coaching teams and dignitaries -- hence why tournament bosses say it is so exclusive.
Each year a chef from a Michelin-starred establishment in China oversees the restaurant, where Friday's specials included baked cod, grilled sea bass and steamed salmon fillet.
The buffet boasts everything from salads and imported Serrano ham to Japanese bento boxes and Chinese delicacies.
Or one can order off the menu, which has pizzas designed and named by Nadal and Federer.
Federer's "Figalicious" pizza consists of fresh sliced figs, parma ham, fresh rocket, truffle oil and creme fraiche, with the optional choice of mozzarella.
Definitely no pineapple for the 19-time Grand Slam winner.
Nadal's "The Pallofistica" is a more simple affair -- tomato, mozzarella, anchovies, olives and prawns.