Daily Star thru to semis after beating Channel 24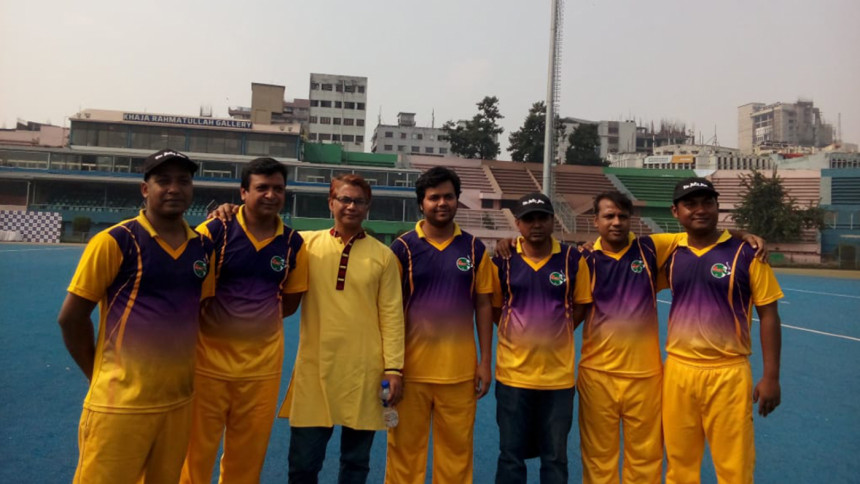 The Daily Star went through to the semi-finals of the DRU Media Cricket tournament after they defeated Channel-24 by 15 runs today.
The quarter-final match between The Daily Star and Channel 24 was held at the Maulana Bhasani Hockey Stadium this morning.
The Daily Star's Fazlur Rahman was selected as the man of the match for scoring 64 runs and taking one wicket.
Meanwhile, The Daily Star put up 121 runs on the scoreboard. Channel 24 chased up to 106 runs but fell through in the end.