Asia Cup 2016
Shakib out of danger, will play tomorrow's final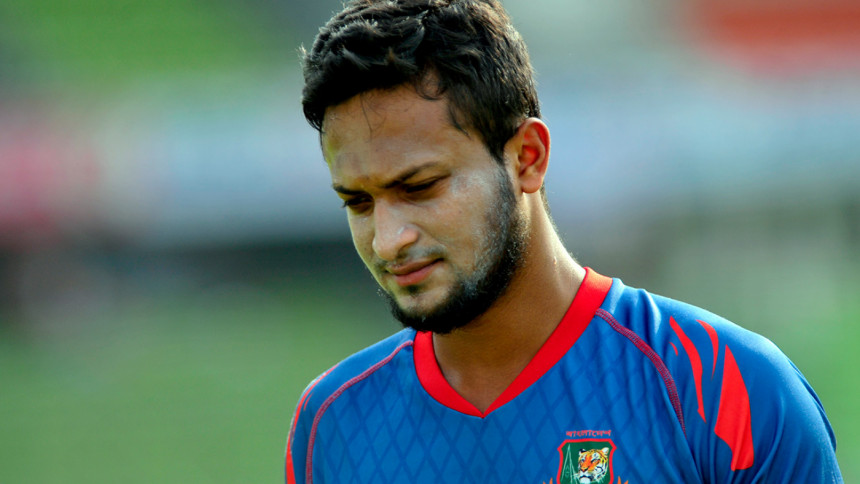 Ace Bangladeshi all-rounder Shakib Al Hasan is out of danger after he hurt himself during batting practice today, team physio confirmed.
Team officials have brushed aside any chance of uncertainty over his participation in tomorrow's final match of the Asia Cup 2016 against India.
A fear spread in the Bangladeshi camp after Shakib hurt himself during practice at Sher-e-Bangla National Stadium in Mirpur this afternoon.
At the end of the training session, team physio Bayjidul Islam dispersed those fears.
"Shakib had hurt a hip muscle while training on Friday. And today he complained about that area a little bit again. But it's nothing serious.
"It generally takes 24 hours to recover from such an injury and since he was hurt yesterday he is already in a much better condition," said Bayjidul.
"He was just feeling a little uneasy today that's all. He will be completely ready by tomorrow. As far as tomorrow's game is concerned, he will be able to play. There isn't any worry," assured Bayjidul.