Shahadat apologises unconditionally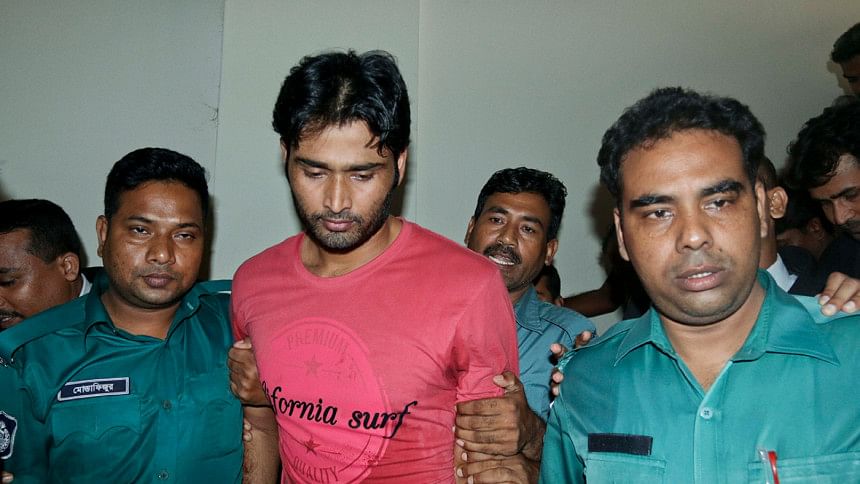 Shahadat Hossain apologised to the country and community of Bangladesh for torturing a house help during a press conference organised at the grand stand of Sher-e-Bangla National Stadium, Mirpur at around 2 pm today.
The disgraced pacer who at present is out on bail in a case filed for abusing a domestic help appeared rather shaken and anxious at the press conference. "I feel repentant for the uncalled-for incident. I beg forgiveness to the country. I also apologise to the players, board president and all the officials of the Bangladesh Cricket Board (BCB). To err is human, and I have made a mistake," Shahadat explained to the reporters.
He also said that he wanted to return to cricket. "For the sake of cricket and my livelihood, I want to return to cricket. I appeal to the nation, the BCB, to allow me to return to cricket and correct my mistake. I apologise for my misdeed," he said.
On September 6 last year, domestic help Mahfuza Akhtar Happy brought allegations of torture by Shahadat and his wife. Later, a case was filed against the couple with Mirpur Police Station.
READ MORE: Shahadat sued for 'torturing house help'
Police arrested Shahadat's wife in the capital's Malibagh area on October 4, around a month after a case was filed against the couple for torturing their domestic help. 
On October 5, a Dhaka Court sent the cricketer to jail after he surrendered before it in a case filed for torturing his 11-year-old domestic help.
On December 8, the High Court granted bail to cricketer Shahadat Hossain in connection with the case. The HC bench of Justice M Enayetur Rahim and Justice Amir Hossain granted bail till March 31 following a petition filed by Shahadat.