Sachin becomes Rio Olympics goodwill ambassador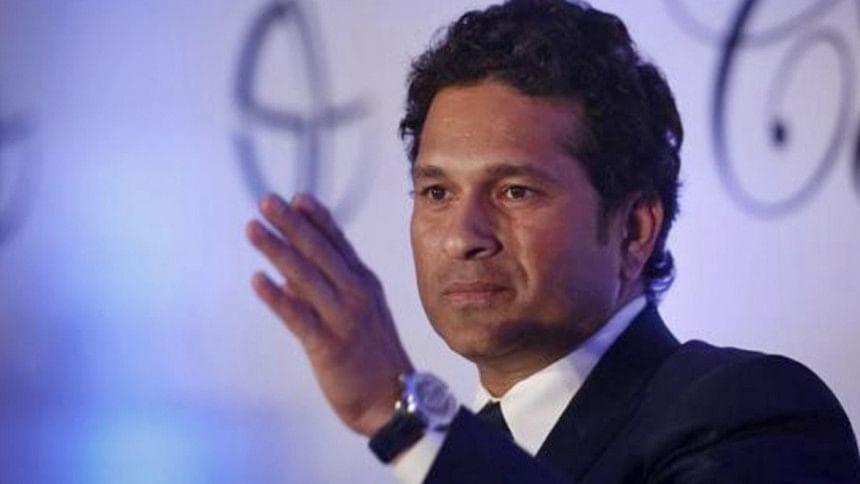 Cricket legend Sachin Tendulkar became India's third goodwill ambassador for the 2016 Rio Olympics.
India Olympics Association (IOA) confirmed that Tendulkar had accepted its offer after the national Olympic body had invited the batting legend to come on board on April 29, NDTV reports.
"Sachin Tendulkar has accepted our request to become goodwill ambassador of Indian contingent at the Olympics. We have received the official communication from him accepting our request," IOA secretary-general Rajiv Mehta said.
Meanwhile, the Indian cricket legend wrote a letter to the Olympic body, saying the opportunity was a "privilege and honour".
"I have had the privilege and honour of representing my nation for 24 years and I continue to bat for India off the field. The welfare of sportspersons and encouraging them to give their best is very dear to me," Tendulkar told the IOA.
"It will be my pleasure to meet these world-class athletes before they leave for Rio (and) to learn about their experiences and preparations," Tendulkar said in a letter to the IOA.
Last week, the Indian Olympic Association (IOA) had approached Tendulkar and musician AR Rahman to become India's ambassadors for the Summer Games in Rio.
The IOA secretary-general, however, said they are yet to get a confirmation from AR Rahman.
"Rahman is yet to communicate to us but we are hopeful that he will also accept our invitation," Mehta said.
Asked about what specific role the goodwill ambassadors would play, Mehta said: "These iconic sportspersons and celebrities will spread the idea of Olympic movement in every nook and corner of the country, every village, block and city of India.
"They will help in building up a sporting culture in this country. We need a sporting culture if we want to become a sporting country."
The IOA drew flak from several quarters after it appointed Salman Khan as a goodwill ambassador. It soon said that it would invite other celebrities to boost the morale of Indian athletes.
The other two Indian goodwill ambassadors are shooting champion Abhinav Bindra and Bollywood superstar Salman Khan.