Ravi Shastri approved but no decision on Rahul Dravid, Zaheer Khan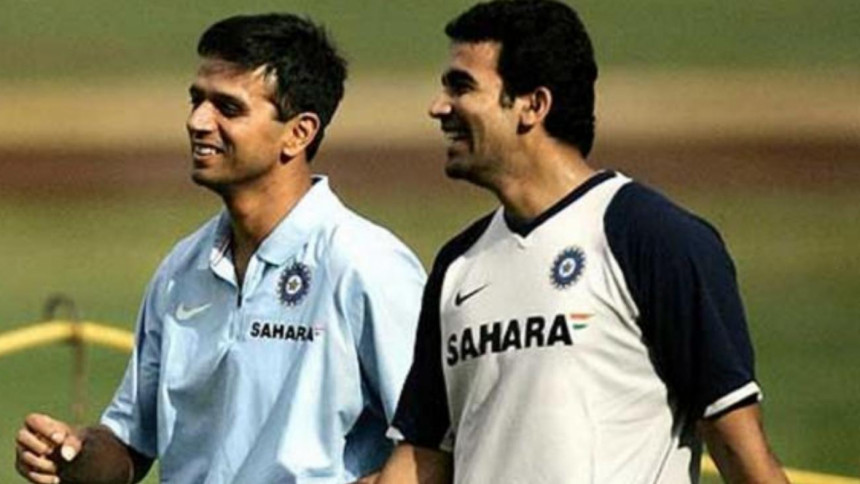 The Committee of Administrators (CoA) on Saturday said the Indian cricket team's support staff will be recruited after consultation with head coach Ravi Shastri by July 22, effectively putting on hold Zaheer Khan and Rahul Dravid's appointments.
In a meeting attended by CoA members Vinod Rai, Diana Edulji and BCCI CEO Rahul Johri, the CoA approved the appointment of Shastri. However, the committee did not implicitly specify whether Dravid and Khan were on board as consultants for specific overseas tours, as had been claimed by the BCCI.
As per the minutes of the meeting, the "appointments of other consultants will be decided by the committee in consultation with the head coach".
The CoA has formed a four-member panel, which includes acting Board President C K Khanna and CEO Rahul Johri, to decide on the remuneration of newly-appointed head coach Shastri and other members of the support staff.
Edulji and BCCI acting Secretary Amitabh Choudhary are the other members of the committee which will meet on July 19. This was decided after a CoA meeting on Saturday.
The new committee will reach out to CoA with its recommendations on July 22, three days after the team leaves for the Sri Lanka tour on July 19.
"We have taken all the recommendations of the CAC for Ravi Shastri as head coach and we will further discuss with him appointment of other coaches. We have set up a committee and they will speak to them (CAC), communicate with them after talking to Shastri. The support staff has been decided in consultation with the head coach," Rai told reporters after the meeting.
"Three appointments which are core to the coaching team have been decided. But we have to consult each one of them, we have to ascertain their willingness and have to ensure that there is no conflict of interest issue.
The three-member Cricket Advisory Committee (CAC) had named Shastri as head coach while Dravid and Khan were appointed batting and bowling consultants respectively for specific overseas tours.
However, the CoA clarified that they (Zaheer and Dravid) were mere recommendations.