Perera dope test botched, cleared to play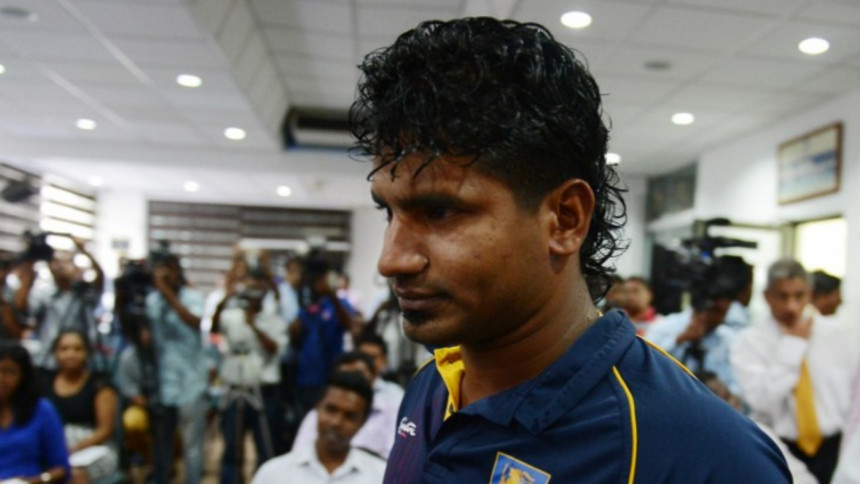 Sri Lankan wicketkeeper Kusal Perera targeted a swift return Thursday to international cricket after officials admitted the analysis of a doping test which triggered his suspension had been botched.
An emotional Perera told reporters he had suffered "tremendous mental stress" after testing positive for a banned anabolic steroid in Qatar last year but insisted he always knew he would be eventually cleared.
"I had not done anything wrong, but I went through tremendous mental stress," Perera said at a press conference staged by Sri Lanka's board.
"I want to start practising and get back to international cricket at the earliest."
The 25-year-old said he was hopeful of being fit and ready to play in the home series against Australia at the end of July, linking up with his team-mates who are currently on tour in England.
"I thank my fans and the board who stood by me during this trying period. I knew I would be cleared. I am relieved all this is over and I want to get back into form."
While Perera was suspended during Sri Lanka's tour of New Zealand last December, his positive result came from out-of-competition testing at a laboratory in Qatar accredited by the world anti-doping authority (WADA).
But the International Cricket Council (ICC) lifted the suspension with immediate effect late Wednesday when it described the test as "an atypical finding" that could not be construed as evidence of doping.
"We regret what Mr. Perera has had to endure, and would like to commend him for the manner in which he has conducted himself throughout this period," ICC chief executive David Richardson said in a statement.