Tigresses seek better fortunes in T20 WC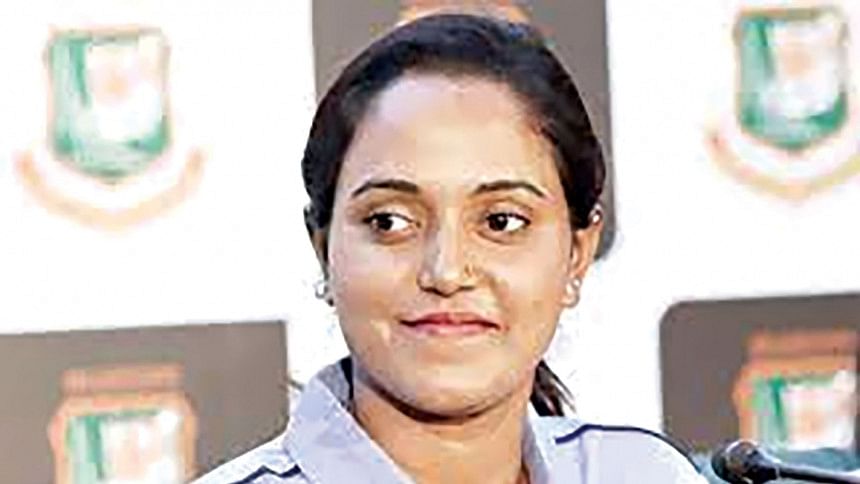 Bangladesh side embarked on a new journey yesterday as they left for South Africa to participate in the Women's T20 World Cup, slated to begin February 10, with hopes of turning the tide and finding some joy in a tournament that has often seen them deliver below expectation.
The Tigresses have finished as champions in the Women's World Cup qualifiers thrice, but when it comes to the tournament proper, they have found the going tough. Across 17 games so far, they have won just two. This time around, they find themselves in a difficult Group 1 against Australia, New Zealand and South Africa.
The last time the Tigresses won a game in the T20 World Cup was on home soil in 2014, when they produced their best-ever outing in the tournament by finishing ninth after defeating Sri Lanka in the group-stage and Ireland in a place-deciding clash.
They have failed to secure a single win since, spanning 12 games across the last three editions.
"We won a match a long time ago so everyone is hoping to break that duck. If we do well in the first game and can carry that momentum, (things may change)," skipper Nigar Sultana Joty told reporters before the team's flight yesterday evening.
"I feel it's possible to get two or three results in the group stage given the teams we have in our group. We just need a little momentum," she added.
Four players from the ongoing Under-19 World Cup will feature in Bangladesh's squad. Shorna Akter, Marufa Akter, Dilara Akter and Disha Biswas will join the team after their U-19 World Cup campaign.
"They have been playing there [in South Africa in the U-19 WC]. They are in much better flow than us. Marufa has been bowling well consistently. She did well in New Zealand too. Also Disha and Shorna," she said.
Meanwhile, batter Fargana Haque was added to the squad at the eleventh hour and flew with the squad yesterday. "We added her since we have one player in the squad who will likely be unable to play due to injury," Shafiul Alam Chowdhury Nadel, chairman of the BCB's women's wing, confirmed to The Daily Star yesterday.
The Tigresses will play warm-up matches against Pakistan and India on February 6 and 8 respectively before opening campaign against Sri Lanka on February 12.