Tamim wants show of patience and trust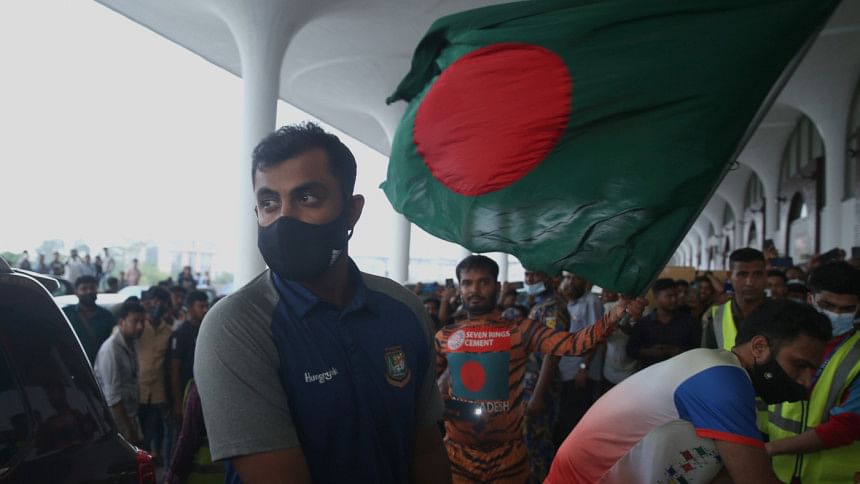 England's Joe Root came off a match-winning innings yesterday, having scaled the 10,000-run mark in his Test career during an incredible unbeaten 115 in the fourth innings against New Zealand.
England have won only one of their last 17 Tests under Root's captaincy and he had said that captaincy had taken a toll on him. Even for someone with Root's mental resilience, bad results took a toll and, having stepped down from his role, he appeared to be more relaxed individual. But the English team has the skill and mental sharpness needed for Tests ingrained. What toll does it take on a captain of a Bangladesh Test team?
Frankly, that is up for debate. But in terms of the mental resilience that England have forged over many, many years, Bangladesh's Test culture is still in its infancy. Thus the pressure on Mominul Haque, who stepped down to focus on his batting, must have been difficult, even if you count out the pressure put on him.
Former England captain Nasser Hussain remarked on some of the things he heard regarding Root's tenure, especially difficulties both personal and team-oriented, that Root had to face during the pandemic. Mominul too faced all those difficulties, but his story has not yet been told.
Shakib was handed the captaincy following Mominul's decision but questions remain how he will handle his own availability, having skipped quite a few series in recent times.
While speaking at an event yesterday at the Robi Corporate Office, Bangladesh ODI captain Tamim Iqbal too saw the challenges of captaining the Test side as 'difficult.'
"I played under him twice, when he was captain in early 2011 and then again the last time he was captain. It's not rocket science. We all know that Shakib has a very good cricketing brain and I am sure captaining the Test team is not easy since few result come in our favour in this format," Tamim, who has joined the leading digital service provider, Robi, as its brand ambassadors for the next two years.
''But as I always said when I was the captain: 'you need to give me a lot of time'. The same goes for Shakib. You need to give him lot of time. You cannot be impatient because this is one format that we are not very strong in," he said.
"With his leadership, planning and everything else alongside support from all of us, maybe we will become a good Test team in two years three years," he added.
Shakib garners attention and praise and it will likely mean the board will have more patience with him but there has already been talk about his unavailability for the tour of Zimbabwe which comes after the West Indies series.
"There are no Tests in Zimbabwe, as far as I know, only ODIs and T20s," Tamim said, thus implying Shakib's unavailability will not be an issue.