Naseem is nearly the best fast bowler I have ever seen at that age: Tait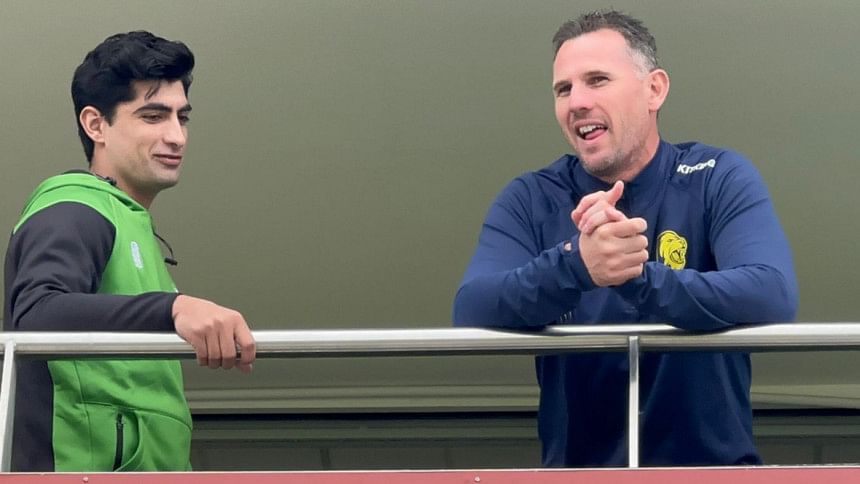 Former Australian fast bowler Shaun Tait praised Pakistan pacer Naseem Shah and stated that the speedster could nearly be the best fast bowler he has ever seen at such a young age.
Tait, who was known for his express pace during his playing days, worked closely with 20-year-old Naseem during his tenure as the fast-bowling coach of Pakistan.
The 40-year-old expressed his admiration for Naseem's abilities and stated that the seamer is perhaps the finest fast bowler he has witnessed at that age.a
"I just thought he [Naseem Shah] was fantastic. I loved working with him. I think at his age now, early 20s, he is probably the best, and it is a big call, but I am going to say he is nearly the best fast bowler I have ever seen at that age," Tait said while talking to a cricket website.
According to Tait, Naseem possesses a remarkable skill set. The former Australian speedster lso praised the maturity and competitiveness displayed by Naseem, qualities that are often associated with more experienced players.
"As far as his ability, his brains, his desires and his competitiveness, he is almost the perfect package. There is no such thing but he is nearly there. He is someone who swings the ball both ways when he wants to and he can also reverse the old ball. He takes the pace off really well and bowls good Yorkers. I think he is a fantastic player. He is mature beyond his years as well," he added.