Liton frustrated at questions over Tamim and not tomorrow's game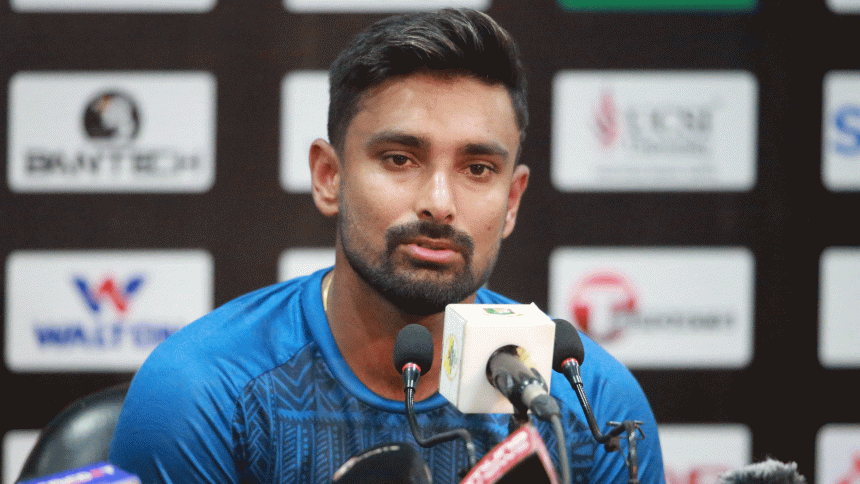 Bangladesh have named Liton Das as the captain for the remaining two ODIs against Afghanistan following the sudden retirement of Tamim Iqbal from international cricket yesterday. Liton entertained a few questions at the press conference regarding the Tamim issue and the opener's shock retirement, but at one point lost his cool over the subtext of the press event.
He said he felt proud to represent Bangladesh as the captain in whatever form when necessary.
"Being captain of Bangladesh is something to be proud of. When I captained before, I tried to do my best and win matches for Bangladesh. There is no alternative here, I will be trying to do well," he said.
Liton felt no great change would be there in absence of his regular opening partner.
Asked if there is a negative impact on the team at the moment, he said: "No. He was there in the previous match but won't be in the next match. Somehow if that wasn't the case and instead, he had an injury, we would have played an alternative team. So I don't think any change like that would come and things would stay the same."
As more questions came and all related to Tamim's retirement, at one point when one reporter queried whether the team would collectively like to give a send-off to the retired Tamim, Liton lost his patience.
"Is this press conference about what is going to happen tomorrow?" he asked.
"Or else it's better for Liton Das not to be here. You can call the board president or the coach regarding these issues. I have come here to talk about the game tomorrow," he strongly stated.
The Tigers will play Afghanistan in a do-or-die fixture tomorrow and his frustration was understandable when the focus for reporters was on what had transpired yesterday. The questions coming later on after Liton's remark were regarding the game tomorrow.
Despite the momentary show of frustration, the cricketer had a largely relaxed demeanour during the press conference. When asked close to the end of the presser whether he was under any pressure following being handed captaincy at a difficult moment with the team 1-0 down and the regular opener gone, he answered with a smile.
"No, Chill."