Cummins says Sri Lanka tour 'more than just cricket'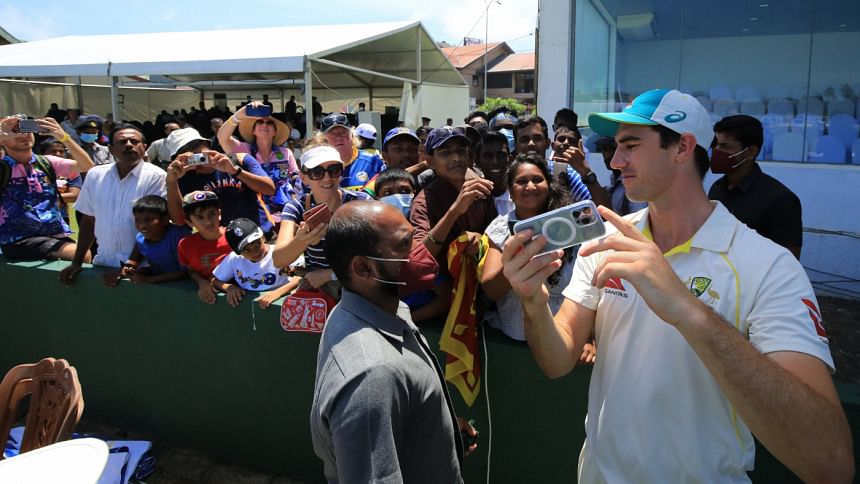 Australia Test skipper Pat Cummins said the Sri Lanka trip added to his sense of curiosity about the world.
The hosts hammered Australia by an innings and 39 runs on the fourth day of the second Test to level the series but the tour will carry unforgettable memories of cricket for the Australian cricketers in the time of revolution. 
Particularly they will recall the noisy and febrile second day of the second Test as protesters marched around Galle International Stadium, occupied the ramparts of the old Dutch fort and then reconvened for an extended rally on the other side of the ground.
"We spent two years basically stuck at home during COVID and our last two tours had been to Pakistan where we hadn't toured for 20-odd years, and now Sri Lanka in the middle of a country in crisis," Cummins said after the match. 
"We've got protests round the ground, it really hits home how lucky we are to be travelling the world but also in some ways it's more than just being here to play cricket, you can see the impact it can have.
"We got lots of messages from back home, just saying 'how is it, hope you're OK' and we felt totally fine. But you could hear when it changed from protests into a party. Talking to some of the staff around the hotel and a couple of the drivers, they're doing it really tough, one day eating, one day off eating to try to feed their kids. It's really tough."