Contract agreement approved for Sheikh Hasina International Stadium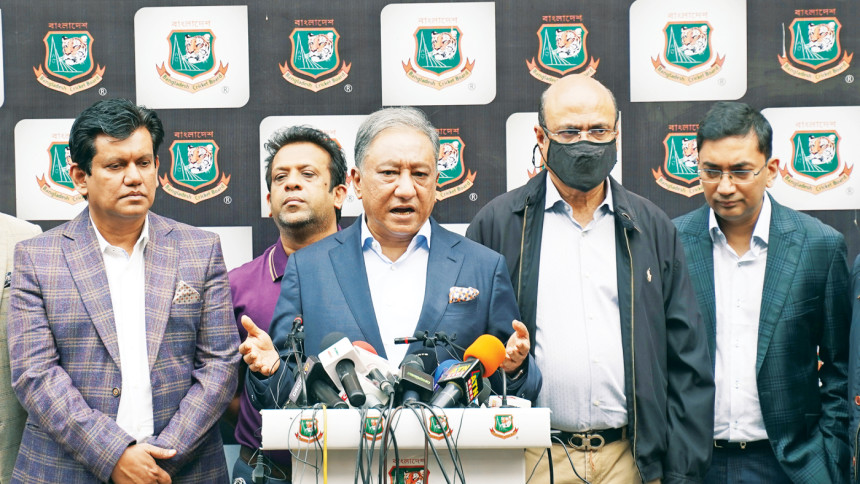 Bangladesh Cricket Board (BCB) president Nazmul Hassan attended an emergency board meeting at the BCB offices in Mirpur today and the main agenda was the approval of the contract agreement with the architecture company which has been appointed to build the Sheikh Hasina International Cricket Stadium.
The BCB had already announced that Populous, headquartered in USA, had been handed the project and today the board met to approve the contracts to be signed between the company and the BCB.
"There was just one main agenda and rest were routine matters. Populous had been given the responsibility of consultancy and design for Sheikh Hasina International Cricket Stadium. The contract that will be signed with them has been approved at today's meeting. Our papers are ready and the signatures will be taken any day now. Once signed, work will have to begin within six months," BCB Cricket Operations chairman Jalal Yunus told the media present this evening.
The BCB are expecting that once the contract is signed, they will be able to build the stadium within the timeline drawn for the project. The company has been involved in design and consultancy of many stadium projects such as The Tottenham Hotspur Stadium of Premier League side Tottenham and the Emirates Stadium which plays hosts to Arsenal. 
"There is a timeline for drawing design which we're expecting inside next six months. But we will try to start on any additional work before that. We're trying to move as soon as practically possible.
"We have a 30-month timeline prepared from the date of signing the contract and we will try to finish the work within this timeline," BCB CEO Nizamuddin Chowdhury told the media.
Bangladesh's World Cup jersey was unveiled on September 30 and the BCB are looking to sell the jerseys through their official website although a decision has not been made.
"We are discussing whether we can sell the jerseys online or through our website. There are some formalities and possibly we will do this through our website. We haven't outsourced it to anyone yet," Jalal informed.