Bangladesh's upcoming tour of West Indies: 16 days of action in 31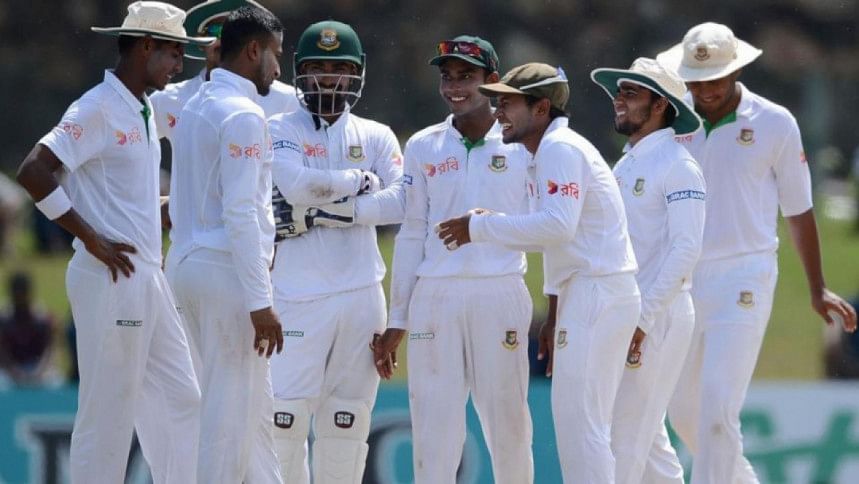 Bangladesh cricket team are set to play two Tests, three T20Is and as many ODIs during their upcoming month-long tour in the Caribbean, starting from June 16 and ending on July 16.
The tour will begin with two Tests in Antigua and St Lucia, in that order, before Dominica and Guyana host the white-ball action.
The Test series will be a part of the current ICC World Test Championship cycle, where the West Indies are placed seventh with a point percentage of 35.71 while The Tigers are a spot below with 16.67%.
Full fixtures:
(All timings below are based on Bangladesh Standard Time)
June 16-20: 1st Test, Sir Vivian Richards Stadium, Antigua, 8 pm
June 24-28: 2nd Test, Daren Sammy Cricket Ground, St Lucia, 8 pm
July 2: 1st T20I, Windsor Park, Dominica, 11:30 pm
July 3: 2nd T20I, Windsor Park, Dominica, 11:30 pm
July 7: 3rd T20I, Guyana National Stadium, Guyana, 11:30 pm
July 10: 1st ODI, Guyana National Stadium, Guyana, 7:30 pm
July 13: 2nd ODI, Guyana National Stadium, Guyana, 7:30 pm
July 16: 3rd ODI, Guyana National Stadium, Guyana, 7:30 pm