Bangladesh Premier League
Mushy rubbishes fixing claims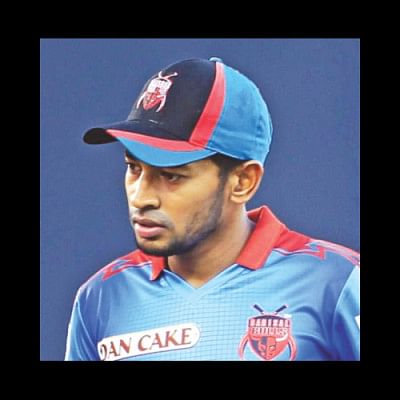 Barisal Bulls skipper Mushfiqur Rahim criticised singer Asif Akbar for claiming that the Barisal Bulls players were involved in match-fixing during the fourth season of the Bangladesh Premier League.
Asif, who is also the brand ambassador of the Barisal Bulls, on Monday through a status on Facebook alleged that certain foreign and local players from the Barisal Bulls are involved in match-fixing. He said while it could not be proved, he was absolutely certain. He also urged the Bangladesh Cricket Board and the ICC's Anti Corruption Unit to investigate the matter.
A disappointed Mushfiqur said that he could not believe that Asif had written such a status. "Even after seeing it with my own eyes I couldn't believe that he had written that. He is an educated person and almost a big celebrity in Bangladesh. To hear these things from him is a shame and irritating at the same time.
"We work really hard. We depend on cricket for our livelihood. What he has said has hurt me a lot. I would like to ask him which point of the match he thought was fixed? Because he said that he was sure but it can't be proved. What does that even mean? Only a mad person can write that," said Mushfiqur.
"If he was sad about the way we were playing, that's a different issue. But to write what he wrote was absolutely unacceptable.
"The thing is we only get one day after every game. Then we have team meetings, we have to recover and there are lots of things to do. I don't understand when they have the time for such things.
"Yes, these things do happen in leagues. But as far as the players in the BPL are concerned, as far as the matches which I played, nothing of this sort has happened," he added.