Kohli best left alone, warns Gillespie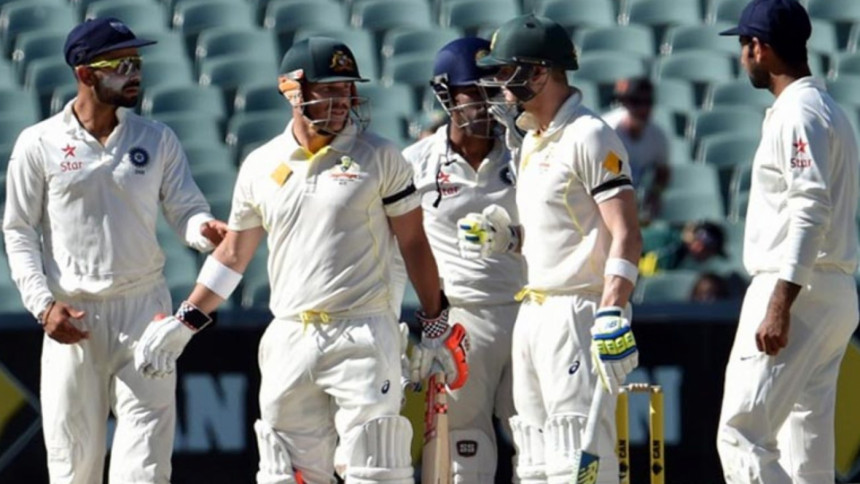 Former Australia quick Jason Gilespies advised his compatriots to not get carried away by their sledging routine and avoid verbal jostling with India skipper Virat Kohli when the two teams face each other in five ODIs.
The Aussie however suggested that the best way to keep Kohli quiet would be to bowl aggressively against him.
Glillespie believes that the Indian skipper thrives in pressure situations and riling him up might work to Australia's disadvantage.
"Kohli is an amazing player. Once the field spreads, he can bat safely. I don't think Australia need to get into a verbal battle or get into staring competitions with Kohli," Gillespie told the Times of India.
"The best way to put him under pressure is through disciplined bowling. I would like to see the Aussie quicks bowl bouncers throat-high to get him on the back foot, make him thinking about it.
"The follow-up ball remains the key. Make him come forward inviting the drive. If there is movement off the wicket or in the air, then the edge comes into play. Maybe they can bowl on the stumps with two catchers on the on-side. It's about getting him out of his comfort zone."
Things turned particularly bitter during India tour of Australia in 2014-15. Kohli famously struck four centuries in that Test series. However, Australia managed to win the four-Test series 2-0.
But ODIs are a different ball game and it's also Virat Kohli's forte.