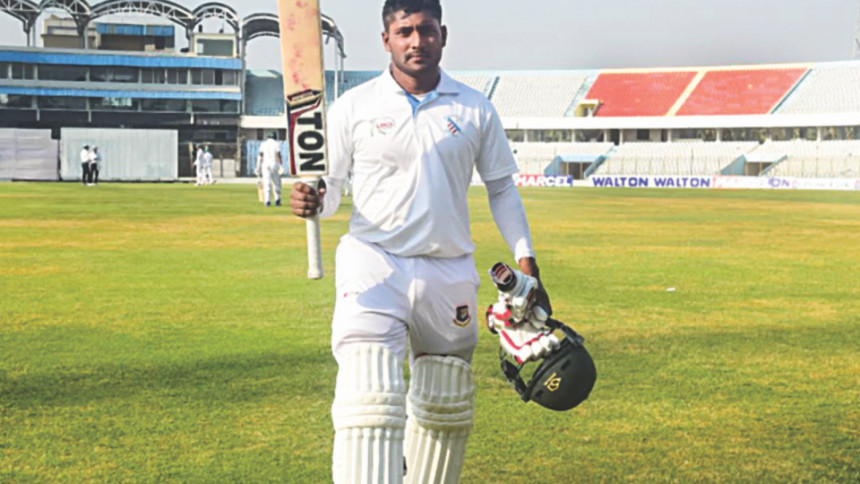 Imrul Kayes has made it a habit of bothering the national selectors, hasn't he? Just when you think he is in the national team for the long run, he either gets injured or gets replaced by someone seemingly more flamboyant.
Just when you think he is out, he scores a century in a game that was perhaps the most crucial as far as his immediate international future is concerned.
After being left out of the 16-man squad for the Sri Lanka series, Imrul was asked to prove his fitness levels by playing two Bangladesh Cricket League games. He had done enough in the first, by batting and fielding comfortably. While in the second, which began yesterday, he scored a 136 on a difficult pitch.
Prior to playing the BCL, the left-hander had injured himself twice in the span of three weeks. Some on the Bangladesh Cricket Board had even advised him against playing the fourth round of the BCL, his first BCL game, and asked him to wait for a while. But Imrul was desperate.
"In the first BCL match, I was actually a bit nervous. I was thinking, what if I get injured again? Actually, if you see my career, I have never been injured for a long period. Many players get injured quite frequently, but I don't know why a big deal is made when I get injured," Imrul told The Daily Star yesterday.
"I probably got the muscle injury because I kept wickets for so long. I don't know. But in general I don't have such a bad record as far as injury is concerned," he added.
It was a lot more important for Imrul to perform in the second game in order to prove himself again. Yet, the left-hander claims that he wasn't nervous at all about the crucial fixture.
"Look, I have already given four to five exams, I have become used to this now.  In fact, I am not thinking about the national team. When I play for South Zone, I think about South Zone.
"I have gotten into the team by replacing a player who has scored 70s and 80s on a regular basis. If I don't score, it's going to look very bad on me. Domestic cricket is very competitive today," explained Imrul.
"I was fit when I played the last BCL game. I scored 31. Today I wanted to ensure that I score a big knock. Today there was a lot of turn and we lost early wickets. I told myself that I would score something big if I received the opportunity. And I thankfully did," he added.